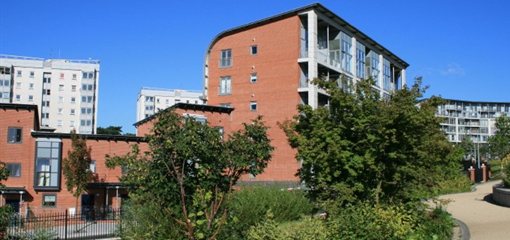 The University of Birmingham is a partner in a €1.9m international collaborative project which seeks solutions to enable Europe's shrinking cities to adapt, transform and thrive in the face of dramatically changing circumstances.
The project, titled 'S RECIPE: Smart Shrinkage Solutions – Fostering Resilient Cities in Inner Peripheries of Europe' aims to harness the innovative policy potential of civil engineering, geography, town and country planning, urban politics and sociology to identify i) what works in a shrinking city context, and ii) how the underlying forces of urban shrinkage can be reversed to convert these cities into sustainable, liveable, and economically resilient urban environments.
Building on these findings, this project further aims to a) tackle the key socio-economic causes of urban shrinkage, b) future-proof sustainability actions in urban re-development and regeneration, and c) enhance the role of long-term strategic planning in shaping the inner peripheries of urban Europe to greater resilience, ensuring the relevance of today's actions in the future.
By enhancing leadership and the governance capacity of stakeholders to follow the best smart shrinkage practices and to apply the optimal and forward-looking urban resilience solutions, the project will ultimately enable Europe's shrinking cities to adapt, to transform, and to thrive in the face of continuously and dramatically changing circumstances.
Dr Peter Lee and Dr Emmanouil Tranos are Co-Investigators for the project, with Dr Peter Lee as Principal Investigator for the University of Birmingham. They will also be working with colleagues in the Department of Civil Engineering.
In addition to the University of Birmingham, partners include The University of Oxford, B-Arts (Stoke-on-Trent), École Normale Supérieure (ENS), Univerity of Amsterdam, University of Łódź, University of Porto, Timişoara University and İzmir Institute of Technology. The project will run from 2017 until 2020.