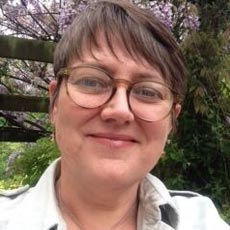 Bryony Rudkin's doctoral research focuses on the scene of political decision making in English local government and how engaged and responsive politicians are to the communities they represent. Her research is timely, given that it comes at a time when increasingly the reputation, credibility and authenticity of politicians in all its forms is under intense media scrutiny.
Completing a masters and then starting a PhD some 30 years after completing my first degree was not something I planned. A local government employee then councillor throughout the decades that intervened, it was at the Local Government Association annual conference in 2012 that I happened across the INLOGOV exhibition stand and Professor Tony Bovaird. He challenged me to do what I noisily claimed I could, that is, reflect on all that practice I had seen in use and make a contribution to the cannon of academic research into the world in which I live and work.
So, if the start of my research journey was the International Convention Centre in Birmingham, it now takes me right round the country, physically and virtually. My research project is a study of how locally elected politicians make use of stories in their contribution to local government policy-making. This involves watching councillors 'at work' in meetings, most public, some of them private (the privilege of being "one of us"). The internet has brought much research material online. From my home in Ipswich, I can watch council meetings from Plymouth to Newcastle and many points in-between. Via Twitter I can engage with colleagues who are also watching and, in some cases, with councillors sitting in the chamber on the screen in front of me. This rich seam of material, alongside the University Library, also accessible from wherever I'm working, supplies my research with the data, literature and tools I need. What INLOGOV gives is human interaction adding another dimension to my work, one I had not anticipated but for which I am immensely grateful.
Contact with fellow Doctoral researchers in INLOGOV and the wider Political Sciences family at Birmingham has been both a vital part of the learning experience to date and a joy. Where else could I join in fevered debate with students from all over the world, covering all bases on the ideological spectrum, sharing food and travel tips on the way and occasionally ending up in the bar. The challenge of both the formal showcase sessions and colloquia and the informal setting of the 10th floor study area in the Muirhead Tower are an essential part of my academic research and personal intellectual development.
Managing my research alongside 'normal life' - work, politics, family - can be a challenge. I'm fortunate that my work as a improvement consultant for the Local Government Association takes me to all the places my research needs me to be, and more. My own role and responsibilities as Deputy Leader of Ipswich Borough Council puts learning into action quite literally. Nothing puts reflective practice into sharper focus than having to stop making notes and putting your hand up to vote. Returning to study having had a family means I am learning alongside my three sons, all students themselves and with none of us studying the same discipline, plus their dad, this leads to lively mealtime debate and proves returning to study was a decision well made.