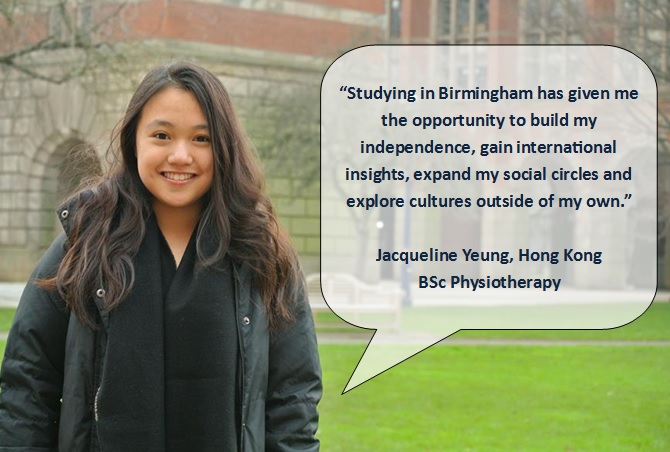 High-calibre Hong Kong students have been given the opportunity to further their educational aspirations at Birmingham.
The University awarded its second round of Hong Kong Outstanding Achievement Scholarships this academic year. Ten scholarships, worth £3,000 each, were given this year and ten more are planned for next year.
Philanthropy, in partnership with University investment, has made these scholarships possible. Thank you to our donors who gave generously to help Hong Kong scholars fulfil their potential at Birmingham, and to make their own impact on the world.
Watch the video below to hear Hong Kong scholars Jacqueline Yeung, Wendy Lam, Yuki Au, and Ho Cheuk Lam give their insights into their experiences studying at Birmingham.