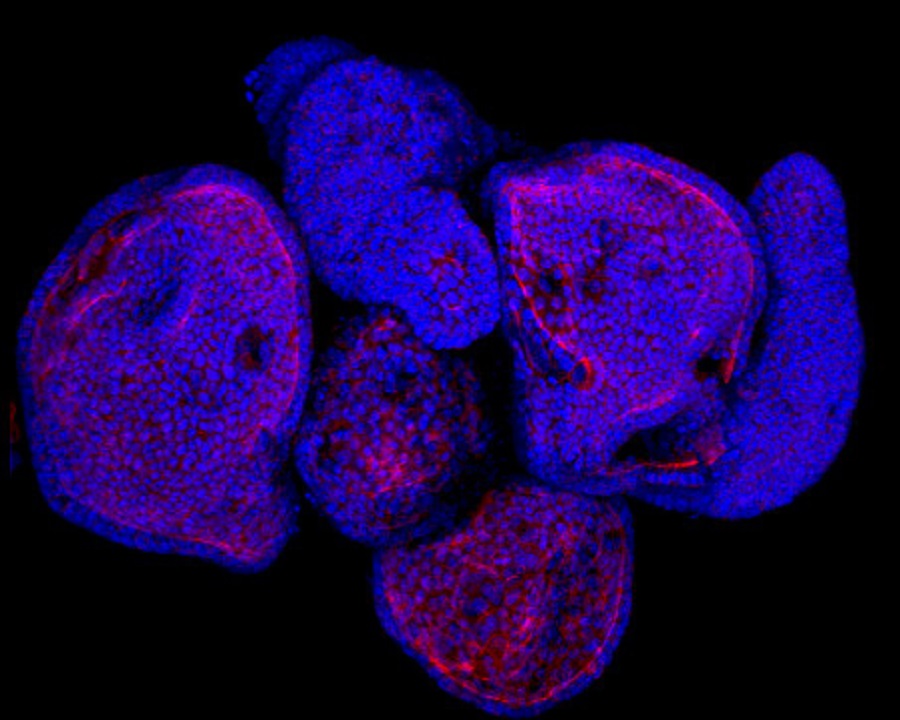 Charity Cancer Research UK has awarded the University of Birmingham £1.5 million to fund a five-year research programme aimed at finding new treatments for bowel cancer.
The pioneering research, the first of its kind in the UK, will see scientists taking samples of 200 patients' bowel cancer in order to then grow avatars – or mini tumours – in the laboratory.
The avatars will then be exposed to over 2,000 drugs and treatments, some of which have never been previously tested.
Using genomic sequencing, scientists will also test the avatars to establish whether certain genes can make individuals predisposed to bowel cancer and whether these genes can be modified to reduce a person's risk to the disease.
Dr Andrew Beggs, of the Institute of Cancer and Genomic Sciences at the University of Birmingham, said: "This is exciting and pioneering research, made possible thanks to this generous award from Cancer Research UK.
Bowel cancer is the fourth most common cancer in the UK and effects around 30,000 people a year, however only 60 to 70 per cent of people survive so therefore there is a desperate need to develop new treatments and improve existing ones.
By growing mini tumour models or avatars of bowel cancer, we can use them to test whether specific treatments work on bowel cancer with the hope that we can identify new treatments and ultimately save more lives.
We also hope to gain a better understanding as to why some patient's cancers are sensitive to radiotherapy and chemotherapy and, importantly, why others are not. This will help us better select patients who are likely to benefit from chemotherapy and radiotherapy.
The award has enabled the University to recruit six scientists dedicated to this research in a new laboratory at the University's Institute for Biomedical Research.
Dr Karen Noble, head of research careers at Cancer Research UK, said: "We're pleased to support the exciting work being done by Dr Beggs and his team, in particular their innovative approach to finding new treatments for bowel cancer.

"Clinical research is essential to find new and more effective ways to tackle cancer. Our Advanced Clinician Scientist Fellowship Award allows us to harness talented clinical minds to turn the most promising scientific discoveries into new treatments for patients."
Video and images are available upon request. For more information or to arrange interviews contact Emma McKinney, Communications Manager (Health Sciences), University of Birmingham, tel: +44 (0) 121 414 6681. For out of hours enquiries call +44 (0) 7789 921 165.
The University of Birmingham is ranked amongst the world's top 100 institutions. Its work brings people from across the world to Birmingham, including researchers, teachers and more than 5,000 international students from over 150 countries.
Dr Andrew Beggs is a Reader in Cancer Genetics & Surgery in the Institute of Cancer and Genomic Sciences, University of Birmingham. He currently holds a Cancer Research UK & Royal College of Surgeons Advanced Clinician Scientist award. He is also an Consultant Colorectal & General Surgeon at the Queen Elizabeth Hospital in Birmingham with a subspeciality interest in laparoscopic rectal cancer surgery and advanced endoscopy.
Cancer Research UK is the world's leading cancer charity dedicated to saving lives through research. Cancer Research UK's pioneering work into the prevention, diagnosis and treatment of cancer has helped save millions of lives. Cancer Research UK receives no government funding for its life-saving research. Every step it makes towards beating cancer relies on every pound donated. Cancer Research UK has been at the heart of the progress that has already seen survival in the UK double in the last forty years. Today, two in four people survive their cancer for at least 10 years. Cancer Research UK's ambition is to accelerate progress so that by 2034, three in four people will survive their cancer for at least 10 years. Cancer Research UK supports research into all aspects of cancer through the work of over 4,000 scientists, doctors and nurses. Together with its partners and supporters, Cancer Research UK's vision is to bring forward the day when all cancers are cured. For further information about Cancer Research UK's work or to find out how to support the charity, please call 0300 123 1022.