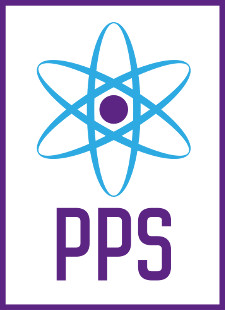 My name is Alex Crossman and I am proud to introduce myself as Treasurer of the Poynting Physical Society (PPS) for 2018/2019. This autumn term has been a very strong one for PPS and we've had a great start to the academic year.
This year we've been incredibly fortunate to have external sponsors, so I would like to say a massive thank you to BP, TPP, IOP and of course to the School of Physics and Astronomy.
Our social calendar has been buzzing all term with one highly anticipated event after the other. We started the year with what we believe is the best welcome event on campus: The 5th annual Higgs Booze-On. We toured some of the finest bars that Selly has to offer and for a lot of the freshers, this was their first glimpse of the magnificent Selly Oak. It was a fantastic opportunity for them to meet and get to know other Physicists and write Physics puns on everyone's own personal Higgs Booze-On t-shirts. The official turnout was of 197. Not a record but a significant achievement. We followed that up later on in term with my favourite social to date: 'Knowing me knowing mu' an ABBA-themed event which finished with a huge karaoke in Indie Lounge.
PPS members on this year's Higgs Booze-On
The Society hosted the annual Autumn Quiz, held in the Physics Bridge, which had a massive turn out of over 120 students. As always our quiz rounds were innovative and crazy. Everyone seemed to really get into it and had a great time. We managed to hold a games night with AstroSoc and MathsSoc later-on in the term as well, which was another enjoyable evening.
Over the years trampolining has been a favourite but this year we decided to do somehting new, and the members of PPS went to play laser tag. We took 40 students into town and things got very serious very quickly, but Darth Vader still doesn't have much competition. Our final Social event of the year was the Christmas meal held at the Country Girl with 50 students; it was a festive way to end the term and a great time was had by all who came.
The committee made sure our members had help with planning their careers. The talk delivered by BP was very informative. We greatly benefitted from them talking us through their recruitment pathway, from spring weeks all the way to graduate schemes for fourth years. As well as this, two committee members Lucy (President) and James (Year Rep) went to London to represent PPS at a conference with other university departments from around the country. It was highly beneficial as they came back with lots of new ideas for the society and for events to organise the next academic year.
President Lucy Harrison and Third Year Rep James Nuttall on the IOP conference for Physics Societies
Looking forward to next term, we have a lot of exciting events planned, including the launch of a new event (to be announced soon) and our new social squash session to get even more physicists active. PSS will also see the return of old events such as the spring quiz, the internships event and the much anticipated Spring Ball.
I would like to personally say a massive thank you to all those who have taken part in and supported our events this autumn. I look forward to seeing you all next term.
Have a great Christmas!
Alex Crossman
Treasurer of Poynting Physical Society