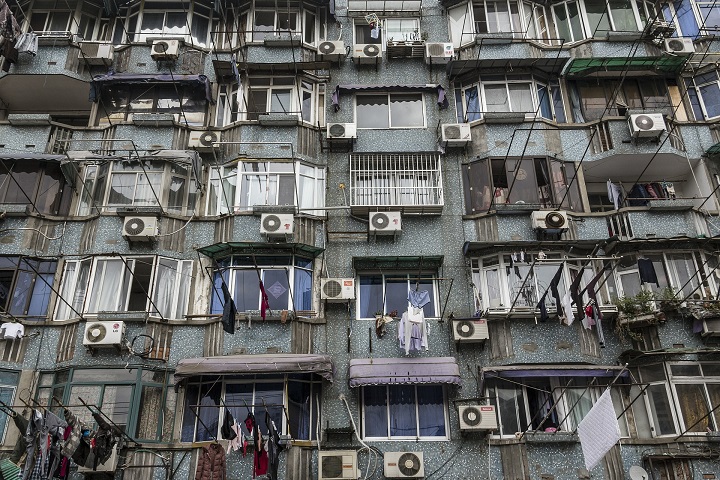 The University of Birmingham is bringing together more than 100 cooling and energy efficiency decision-makers and experts at the world's first congress on 'clean cold' to discuss the urgent topic of how to meet our global demand for cooling sustainably.
During the two-day 'Cool World' conference, which opens on 18 April, high-profile delegates from across the world will explore this most pressing of issues, as they identify the challenges and opportunities of providing access to affordable, sustainable cooling solutions for all.
Sir David King, Chair of the Regional Energy Policy Commission and former Special Representative for Climate Change, UK, opens the congress with a dual keynote address with Pawanexh Kohli, Chief advisor and CEO for the National Centre for Cold-chain Development in India.
It is estimated that by the middle of this century, the world will be consuming more energy for cooling than heating. Unless clean and sustainable cooling solutions can be rolled out, this will cause high levels of pollution.
The Intergovernmental Panel on Climate Change (IPCC) projects that global air conditioning-related energy demand will grow 33-fold by 2100 to more than 10,000 terawatts (TWh), equivalent to roughly half the total electricity generated worldwide in 2010.
Professor Toby Peters of the University of Birmingham commented: "The growth of artificial cooling is already having a major environmental impact; left unchecked it could be responsible for more than 13% of total global emissions by 2030.
"This is an urgent crisis. We need to work together to progress how we provide sustainable affordable cooling services to all. Not just technologies but also new business models, policy, skills, capacity building and training which will be required.
"At this first-ever 'clean cold' congress, we want to hear about clean cooling initiatives, recognise progress, share best practice and work together to find answers to the big challenges of meeting cooling sustainably."
Effective refrigeration is essential to preserve food and medicine. It underpins industry and economic growth, is key to sustainable urbanisation and provides a ladder out of rural poverty. It makes much of the world bearable - or even safe - to live in.
A key area of cooling – and topic for the Congress - is food chains. The lack of adequate cold storage and refrigerated transport causes the loss of 200 million tonnes of food with consequences far beyond hunger, farmer poverty and inflated food prices.
Post-harvest food loss occupies a land area almost twice the size of Australia, consumes 250km3 of water per year, three times the volume of Lake Geneva; and emits 3.3 billion tonnes of CO2, making it the third biggest emitter after the US and China.
Professor Peters added: "The world must not solve a social crisis by creating an environmental catastrophe; we need to ensure access to affordable cooling with minimum environmental impact and maximum efficient use of natural and waste resources."
A Cool World will feature panel discussions, debates and workshops for end-users, academics, NGOs, industry and investor groups to explore key issues in detail. Other presenters include Jan Grimbrandt, Chairman at Boson Energy SA, Luxembourg; Dr Lisa Kitinoja, President of the Postharvest Education Foundation, USA; Guillermo Martinez, Commercial Manager for Araner, Spain; Nicola Twilley, Author of 'The Birth of Cool', USA; Ingo Wagner, Coordinator for Cooling EU, Belgium; and Professor Richard Williams, OBE, FREng, Principal and Vice-Chancellor, Heriot-Watt University, UK.
Pawanexh Kohli commented: "Feeding the planet is not just the business of farmers. Refrigerated logistics is critical to managing our food resources, expanding market frontiers and reducing food loss. At the same time we also need to reduce the impact of our logistics on our environment, and that requires international collaboration. We need innovation today, to develop the sustainable cold chain of tomorrow.
Delegates will also hear from Ian Crosby, Head of Cooling for All, an initiative created by Sustainable Energy for All and the Kigali Cooling Efficiency Program to identify the challenges and opportunities of providing access to affordable, sustainable cooling solutions for all.
To find out more and to register to attend please click here.
For more information, please contact Tony Moran, International Communications Manager, University of Birmingham on +44 (0) 121 414 8254 or +44 (0)782 783 2312. For out-of-hours enquiries, please call +44 (0) 7789 921 165.
The University of Birmingham is ranked amongst the world's top 100 institutions, its work brings people from across the world to Birmingham, including researchers and teachers and more than 5,000 international students from over 150 countries.