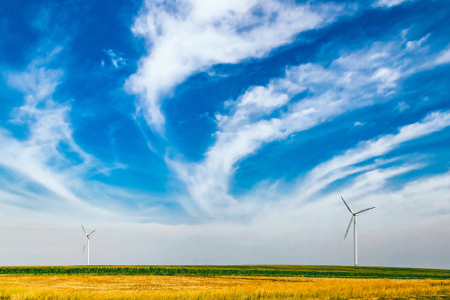 Air pollution is the biggest environmental risk to health and with Clean Air Day taking place on Thursday 21 June, the University of Birmingham will be at the forefront once again with its continuous research to improve air quality.
Clean Air Day helps raise awareness about the dangers of air pollution and encourages the nation to make a difference. Globally, nine out of ten people live in a city that does not comply with the World Health Organisation air quality standards. Within the UK, poor outdoor air quality is linked to 50,000 deaths each year. Our research is driving both the technology and thinking required to solve some of the challenges facing the UK, as it seeks to develop sustainable solutions for the design of future cities, energy and transportation.
The research at University of Birmingham's Energy Institute is at the forefront of this endeavour and is finding new and innovative ways to tackle the problem at hand. For example, the Birmingham Centre for Fuel Cell and Hydrogen Research is nationally and internationally recognised for its expertise in fuel cell technologies. The Centre focuses on research and development of fuel cell and hydrogen systems as a future energy replacement to be used in commercially, as well as the efficient provision of electricity and heat from fuel cells.
This research has been applied to develop the University's electric vehicles and more notably, hydrogen cars as part of its fleet. Powered by a hydrogen fuel cell, they are pollution free and virtually silent in operation, making it the ideal example in how the University is tackling air pollution.
As well as this, the University has also invested £2.5 million in the Tyseley Energy Park (TEP) to work towards overcoming challenges such as energy poverty and poor air quality in the West Midlands specifically. The energy park is set to become the energy and waste nexus for the city of Birmingham, showing how novel energy technologies can form an innovative industrial ecology. It will also help in shaping the way the City of Birmingham develops infrastructure for clean transport fuels in combination with advanced waste processing.
TEP is one of four West Midlands Combined Authority, Energy Innovation Zones, proposed by the Energy Capital West Midlands Regionally Energy Policy Commission. The commission, which was supported by the Birmingham Energy Institute will integrate low carbon technologies, to develop the business models and infrastructure needed to support new approaches to clean energy as well as overcome the regulatory barriers necessary for them to flourish.
These projects and the continual research showcase only some of the work that the Birmingham Energy Institute is doing to help revolutionise cleaner air in our cities. Clean Air Day encourages this style of thinking and innovation across the nation, as well as raising awareness, in a way to preserve our planet and way of living.