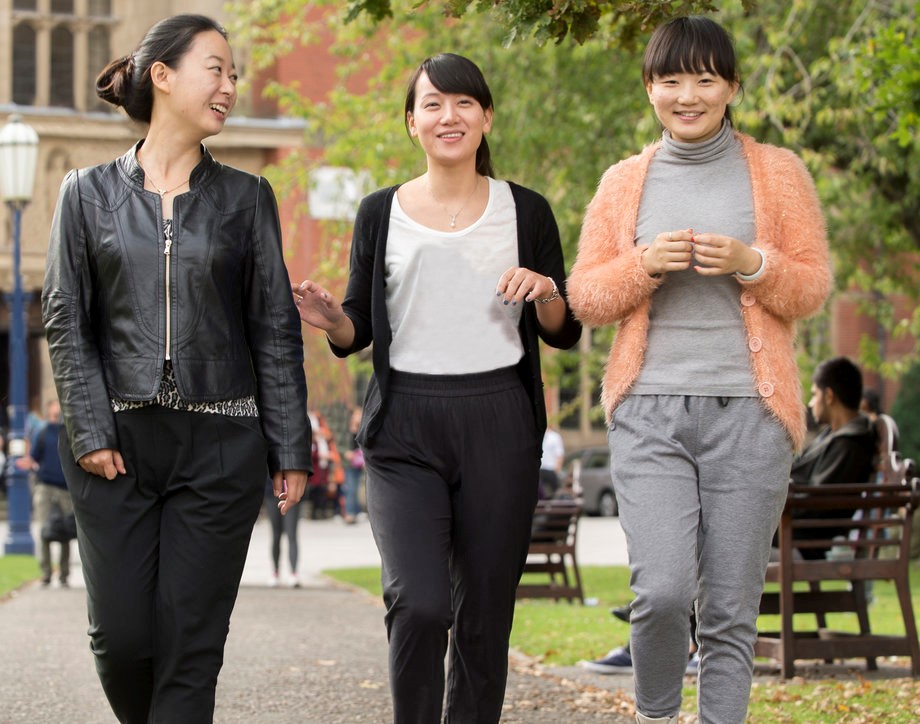 The University of Birmingham is the first elite UK Russell Group University to announce that it will accept the 'Gaokao' exam for high-flying Chinese students wishing to join its undergraduate courses in 2019.
High school students who complete the 'National Higher Education Entrance Examination', or Gaokao, with top grades will be able to apply for direct entry onto Birmingham degree programmes without first completing a Foundation year.
Gaokao is usually taken by students in their last year of senior high school and, every year, each province in China sets the grades required to gain admission to its universities.
The University of Birmingham – Jinan University Joint Institute, which opened in September 2017, already accepts Gaokao for entry to its innovative dual degree mathematics courses.
University of Birmingham Vice-Chancellor Professor Sir David Eastwood said: "The University of Birmingham has been challenging and developing great minds for more than a century. We welcome people from around the globe to study at Birmingham and Chinese students form an integral part of our education and research community.
"We are further opening access to Birmingham's wealth of education opportunities for the brightest and most dedicated Chinese students by accepting this rigorous and important qualification. I look forward to welcoming these high-flying students to the University of Birmingham."
The annual Gaokao examination is usually held across China in early June. Students are tested in Chinese, Mathematics and a Foreign Language - usually English. They also have to choose between testing in social sciences or natural sciences in most regions.
Exam results are usually published towards the end of June and each province will have their own list of minimum Gaokao grades for entry into Tier 1, Tier 2 and Tier 3 universities in China.
Gaokao is increasingly accepted by universities in Australia, the USA, Canada and mainland Europe. Birmingham will only be considering high quality students who achieve a minimum 80% Gaokao score and meet additional academic and English language requirements.
Professor Jon Frampton, Director of the University of Birmingham's China Institute said: "The University of Birmingham has a long history of educating students from China and one of our most famous graduates is Li Siguang – the founding father of Chinese geology.
"I am delighted that the University is now accepting the Gaokao. This gives the brightest and best Chinese students an opportunity to move straight into the first year of our undergraduate programmes and experience the benefits of studying at a global Top 100 university, such as Birmingham."
The University of Birmingham is ranked amongst the world's top 100 institutions, its work brings people from across the world to Birmingham, including researchers and teachers and more than 6,500 international students from over 150 countries.
It is ranked 7th in the UK for Graduate Employability (Destination of Leavers from Higher Education survey 2014/15) and was named University of the Year for Graduate Employment 2015/16 by The Times and Sunday Times.
The history of collaboration between China and the University of Birmingham dates back almost to the foundation of the University in 1901. The University's China Institute was created in 2012 to reflect Birmingham's extensive academic activities its colleagues undertake in China.