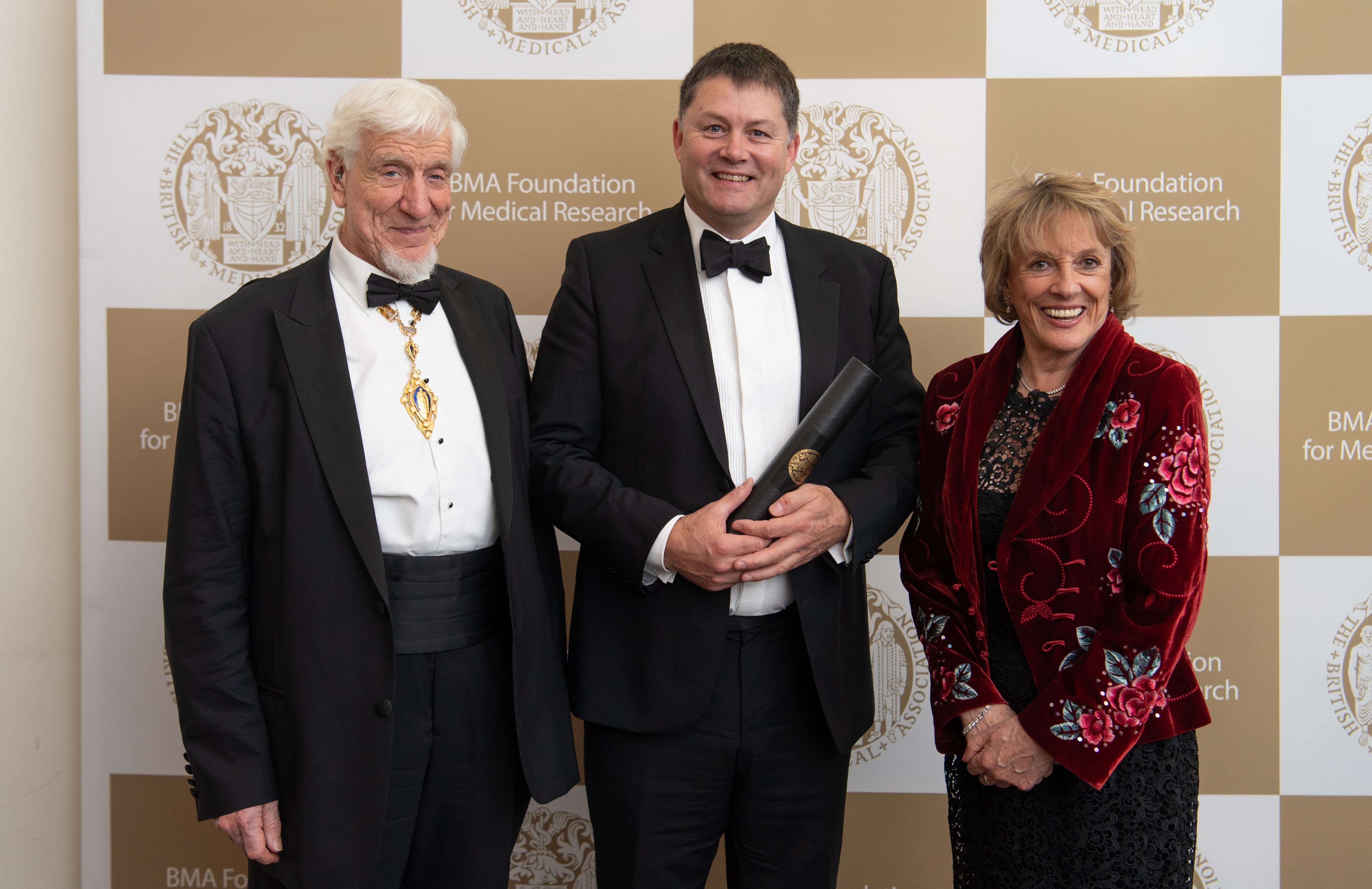 Professor Nicholas Barnes FBPhS of the School of Pharmacy has been awarded the J Moulton Award from the British Medical Association Foundation for Medical Research at the Awards Ceremony held at BMA House, Tavistock Sq, London. The award was presented by the BMA President's, Professor Raanan Gillon, and Dame Esther Rantzen.
The J Moulton Award was awarded in recognition of Professor Barnes' work on neuroinflammation relevant to psychiatric disorders and was joint with Dr Golam Khandaker (a psychiatrist from the University of Cambridge).
Professor Barnes said: "I am thrilled to receive this award with Golam Khandaker. There is growing appreciation that low grade inflammation contributes to a number of psychiatric diseases. The work with Golam specifically concerns depression but work in parallel with Professor Rachel Upthegrove at the University of Birmingham, which has received multi-£m funding from the MRC and NIHR, relates to schizophrenia. These projects have the potential to identify revolutionary ways to manage some psychiatric disorders with perhaps disease modifying therapy."
Professor John Marriott, Head of the School of Pharmacy, commented: "I'm delighted for Nick. This prestigious award also recognizes his work over the last five years in this area.
"The School of Pharmacy is continuing to develop an exciting portfolio of research directed to patient outcomes and this work demonstrates the importance of pharmacology in the scientific basis of disease."