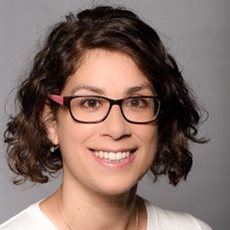 Zehra Yonel, a Clinical Lecturer in Restorative Dentistry, has been awarded a three-year fellowship to research type 2 diabetes (T2D) in Dentistry.
The Department of Health and Social Care has awarded an NIHR-Diabetes UK Doctoral Fellowship to Zehra Yonel from the School of Dentistry. The jointly-funded Partnership Fellowships provide researchers with the opportunity to be part of an active and supportive research community; maintaining and building a relationship with both the NIHR and charity partner. Zehra's Fellowship is due to commence in February 2020.
Diabetes is a growing global concern and has serious health impacts for those with the condition and serious cost implications for healthcare services. I will be looking at using the dental setting and dental staff to help identify people at high risk of T2D and those who already unknowingly have the condition.
There is evidence that T2D is often picked up very late when patients are already showing signs of problems associated with the condition. However, evidence also shows that if identified early some of the effects can be reversed through instigation of prevention programmes such as the Diabetes Prevention Programme.
As dentists we see about 60% of the population regularly. Lots of these people have not had contact with other healthcare professionals in the same 12-month period. Thus many patients visiting dental teams may not have had a health check or risk assessment for diabetes elsewhere. Furthermore, there is a now well established very strong link (association) between T2D and 'gum disease, known as periodontitis. As dentists we need to screen all patients for this gum condition and thus we have information which may indicate that certain patients are risk of T2D readily available to us.
As part of my research I want to do three things:
Look at existing databases to try and determine whether information routinely collected in dental settings (like tooth loss / gum disease) can be used to accurately predict who may have high risk for T2D.
I want to undertake interviews with patients, dental teams and other stakeholders involved to establish their views relating to the possibility of dental teams risk assessing for T2D
I want to look at the processes that would be involved in order to set up such a service right from patients entering the practice wanting a risk-assessment to how we manage their care appropriately once they have the risk-assessment results