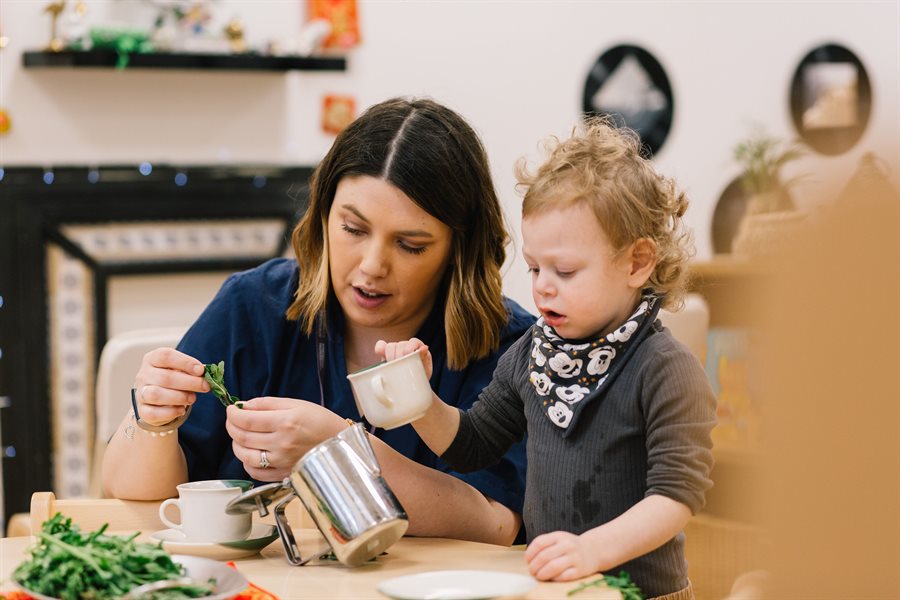 A new day nursery at the University of Birmingham based at Winterbourne House and Gardens is the first in the city to pledge its dedication to becoming a more sustainable environment for young children.
The Maples Day Nursery is minimising the use of disposable wipes and plastics such as glitter and one-use aprons as well as embedding a plastic free approach to play in this unique setting.
The Maples is working towards the Curiosity Approach accreditation, using natural play resources, fostering children's creativity and imagination, drawing on the learning styles of Reggio Emilia, Steiner, Te Whariki and Montessori. It places every child at the centre of their own learning and development, with natural play resources and a focus on building confidence and communication skills.
Maples Day Nursery Manager Heather Bench said: "I am pleased to celebrate the opening of this innovative and inviting setting that will put children's experiences and learning at the heart of what we do. Our sustainable approach is a unique opportunity for our team to introduce children to ideas which could impact not only their own development but that of the wider community too"
The founders of the Curiosity Approach, Lyndsey Hellyn and Stephanie Bennett, were present to celebrate the opening of the new facility, which is located in historic botanical gardens.
The University of Birmingham currently operates two existing nurseries, the Elms in Edgbaston and the Oaks in Selly Oak, which look after children from babies to four years old. The Maples takes children from ages two to four and, like the Elms and the Oaks, is open to everyone, whether connected to the University or not.
For further information please contact Communications and Stakeholder Engagement Manager Sally Xerri-Brooks on +44 (0)121 414 3984.