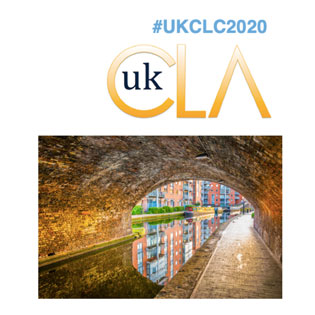 The Department of English Language and Linguistics was pleased to host this year's UK Cognitive Linguistics Conference (UK-CLC), held 27 to 29 July 2020.
At a time when many conferences were being cancelled in the face of the COVID pandemic, we decided to go virtual and to stream this biannual forum for linguistics to participants around the world, who could take part from the comfort of their desk.
The conference was convened by three ELAL lecturers, Florent Perek, Marcus Perlman, and Bodo Winter, with the support of the CAL Events Team. Unlike some other virtual conferences, UK-CLC was designed as a fully live event. We wanted to deliver as close an experience to a physical conference as possible. Using a combination of Zoom meetings and webinars with the Event Management System Whova, the conference featured four plenary keynotes, 175 talks, and 38 posters, which were delivered to an audience of 572 delegates.
The event has been a great success, and the feedback so far has been overwhelmingly positive. During these challenging times, many of our colleagues greatly appreciated the opportunity to join together and share their research. We are very happy that we made the decision to go forward with a virtual UK-CLC.