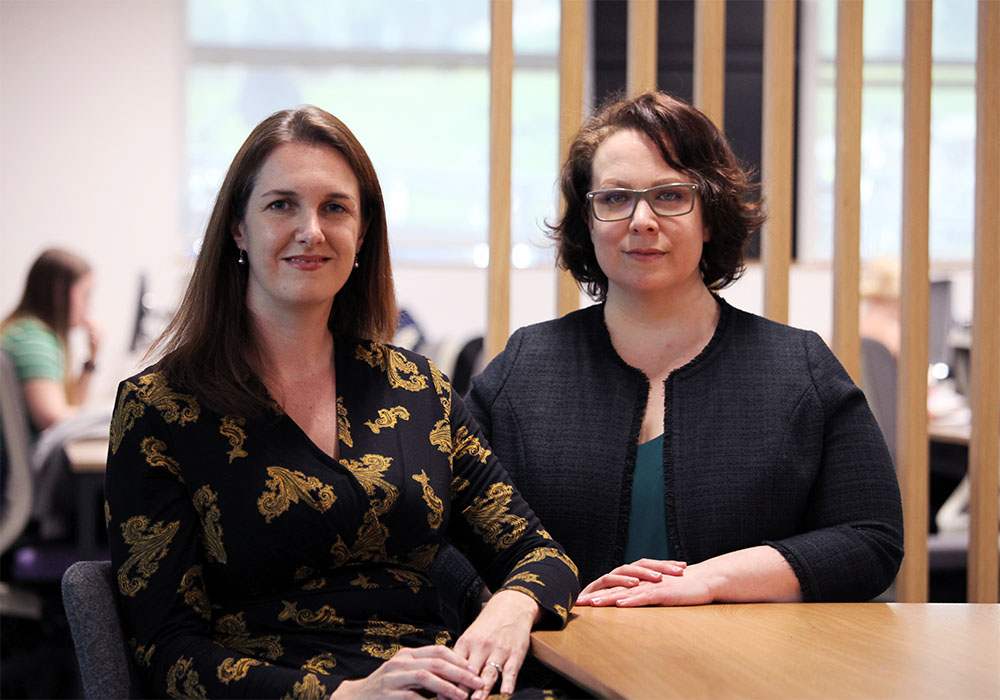 Researchers from the University of Birmingham have launched a "Fathers in the Workplace Toolkit", to help organisations be more inclusive of fathers and support them to balance their work and parenting roles, which will be launched today in the House of Commons.
The innovative toolkit has been created by the Equal Parenting Project team led by Dr Holly Birkett and Dr Sarah Forbes. It is a one-stop shop toolkit which contains a range of practical resources to better support fathers at work and give parents more choices around childcaring in the early years including
How to set up an inclusive parenting group which encourages fathers to be more involved
Guidance on how to effectively implement a returners programme for fathers who have taken longer periods of leave
Information on developing an organisational 'parenting passport', a document which records important information about a parent's caring responsibilities and support needs, helping to create an understanding between the parent employee and their organisation so they don't have to keep repeating these as they move around the organisation
The toolkit was created by the Equal Parenting Project based on extensive research which found that fathers very often want to take more time to care for their children, indeed research by the Equality and Human Rights Commission revealed that over half of fathers with a child under one feel they spend too little time with their children. Furthermore, research by Working Families demonstrates that the majority of younger fathers (68%) say they would consider their childcare needs before taking a new job or promotion. Despite these changing attitudes, fathers do not always feel able to make use of the policies available to them.
According to the Equal Parenting Project, the key barriers fathers face include cultural norms around maternal caring, financial disincentives, lack of understanding of the policy including poor and its benefits and concerns about career development as a result of taking leave. These findings help explain why the take-up of new policies to encourage shared leave despite year on year growth remain low in comparison to maternity Leave.
Dr Holly Birkett from the Equal Parenting Project said: "Our research at the Equal Parenting Project has uncovered huge numbers of fathers across the UK who want to spend more time caring in the first year after birth or adoption but face barriers which stop them doing so. In response we have designed the Fathers in the Workplace Toolkit to help organisations break down these barriers offering practical advice and tools, all freely available in one place, to better communicate what is available to fathers and families, to help organisations write more inclusive policies and help with developing a culture more supportive of fathers at work."
Dr Sarah Forbes who is also from the Equal Parenting Project said: "So many fathers want to care in the first year but don't because of barriers around communication, finances and cultural norms in the workplace and beyond. This toolkit helps organisations break down these barriers and give fathers more choices."
Elliott Rae, Founder of Music Football Fatherhood which is an online community of fathers, and men looking to be fathers in the future said: "Supporting fathers in the workplace has a wide range of benefits for everyone. This toolkit is practical and easy to use, it's the one stop and definitive guide for any organisation who wants to better support working dads."
Anthony Fitzpatrick, Head of Employee Relations and Global Employment Policy, Aviva said: "Supporting fathers at work is important and this toolkit helps businesses do that. It gives excellent advice and practical guidance that is relevant to all types of organisations."
The Fathers in the Work Place toolkit is available online.
You can also follow the launch on Twitter by using #ThisDadCan
For more information or interviews, please contact: Hasan Salim Patel, Communications Manager (Arts, Law and Social Sciences) on +44 (0) 121 415 8134 or contact the press office out of hours on +44 (0) 7789 921 165
The University of Birmingham is ranked amongst the world's top 100 institutions. Its work brings people from across the world to Birmingham, including researchers, teachers and more than 6,500 international students from over 150 countries.
Birmingham Business School delivers world-class research and teaching that provides the insight, ambition and skills to shape advanced and sustainable business strategies. The School's vision is to promote curiosity and thought leadership for responsible business.
About the Equal Parenting Project Team
Dr Holly Birkett is a lecturer at Birmingham Business School. She is the Co-director of the Work Inclusivity Research Centre and an Associate member of the Centre for Responsible Business. Holly's research focuses on work inclusivity and careers.
Dr Sarah Forbes is a lecturer at Birmingham Business School. She is a member of the Responsible Marketing group, Work Inclusivity Research Centre and an Associate of the Centre for Responsible Business. Sarah's research focuses on encouraging voluntary behavioural change and survey measurement.
The Equal Parenting Project Fathers in the Workplace Toolkit Launch will take place on Tuesday 3rd March 2020 from 10:00 – 12:00 in the Attlee Suite, Portcullis House, hosted by the Rt. Hon Maria Miller MP. Confirmed speakers for the launch also include Anna Purchas, Head of People, KMPG and Anthony Fitzpatrick, Head of Employee Relations and Global Employment Policy, Aviva. There is also a panel discussion on How do we embed family-friendly working in policy and practice? This will be chaired by the Rt Hon Maria Miller MP which will feature David Linden MP, Chair of the All Party Parliamentary Group on Premature and Sick Babies, Elliott Rae, Founder and Editor-in-Chief, Music Football Fatherhood, Kaammini Chanrai, UK Diversity & Inclusion Manager, Vodafone and Rob Edwards, Head of Business Development and Marketing, Institute for Small Business and Entrepreneurship.