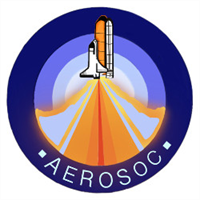 It's been a tough period for AeroSoc, but there is light at the end of the tunnel!
The year 2020 has been hard for everyone, but not even a pandemic can stop virtual quizzes. We hosted our first virtual quiz with seven different rounds ranging from knowledge of flags, music to drawing the best International Space Station! Some of us also took part in the Materials Quiz (to show them how it's gone of course!) run by BUMS and the School of Metallurgy and Materials which was just as fun and helped us relax during these tough times.
We've been planning a talk that will take place soon titled 'The Future of Aerospace' which will cover the next stages in defence aviation, commercial aviation, the future of propulsion and future of space. Each talk be between 5 and 20 minutes long and the event will be open to anyone who is part of AeroSoc, studying an aerospace degree, or simply has a passion in the field. We're looking forward to this one!
Unfortunately, the completion of drones and upcoming quadcopter projects have been delayed due to the pandemic, but things in the near future include an aerospace related CAD project, a festive virtual quiz and potentially a Christmas Among Us! Big projects such as the UAS challenge and the Cube satellite are still in the distant future of AeroSoc providing the situation improves. We really hope it does!
AeroSoc wishes everyone a Merry Christmas and a Happy New Year!
To find out more about the Aerospace Society, visit their website www.birmingham.ac.uk/eps/aerosoc.
There are 42 student groups associated with the College of Engineering and Physical Sciences. To learn more about their projects and activities head to www.birmingham.ac.uk/eps-societies.