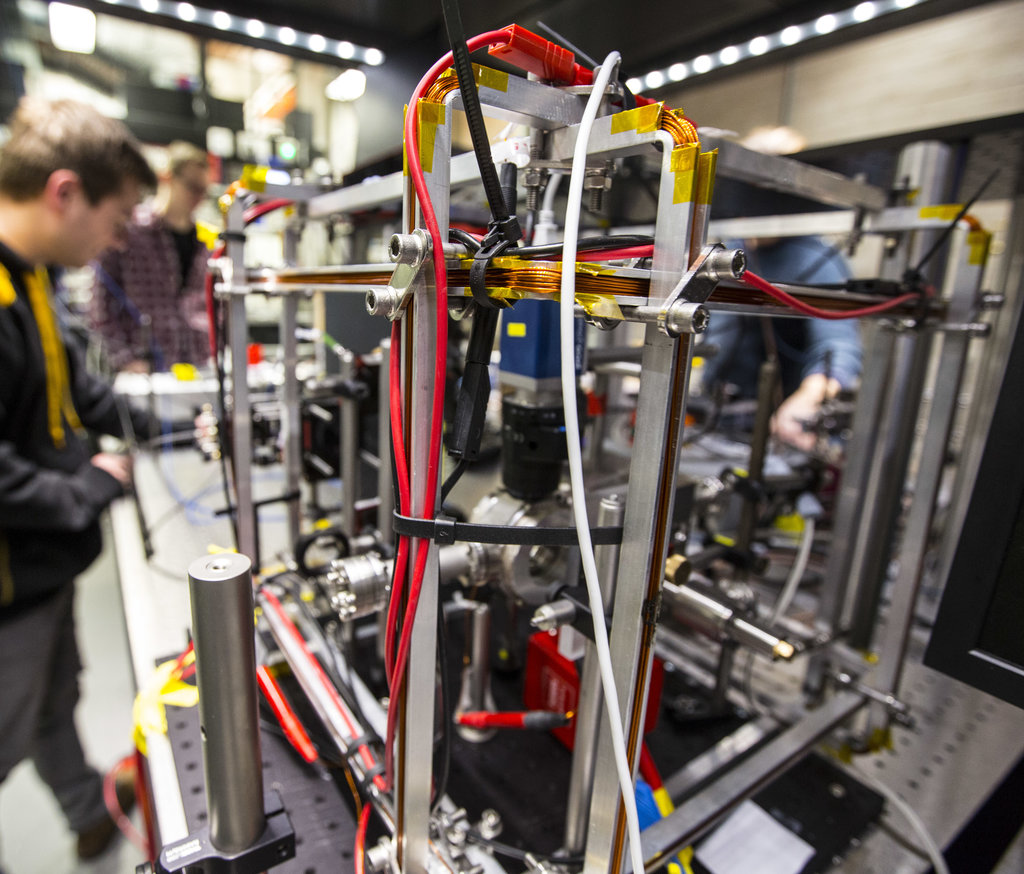 The Quantum Technology Hub for Sensors and Timing announce the launch of the Partnership Resource Fund (PRF) – a £2million fund which will be used to foster new science and technology concepts across the entire national quantum sensors and timing landscape.
The mission of the UK Quantum Technology Hub for Sensors and Timing, which is funded by the Engineering and Physical Sciences Research Council, is to translate state-of-the-art lab technology into deployable practical devices. Collaboration is at the heart of what we do, with academics and leading companies working together to translate research into marketable applications. The Quantum Technology Hub is an international centre of excellence bringing together world-leading physicists, engineers, industry and end-users.
The Quantum Technology Hub is partnered with a number of Universities and companies: Sussex, Glasgow, Strathclyde, Imperial, Southampton, Nottingham, NPL and the British Geological Survey. Details for application are available in the PRF call for proposals guidelines (Word docx.). The deadline for proposals is Thursday 9th April 2020 at 4pm, to be sent to Dr Jo Smart at j.c.smart@bham.ac.uk. For any queries relating to this call, please contact qthub@contacts.bham.ac.uk.