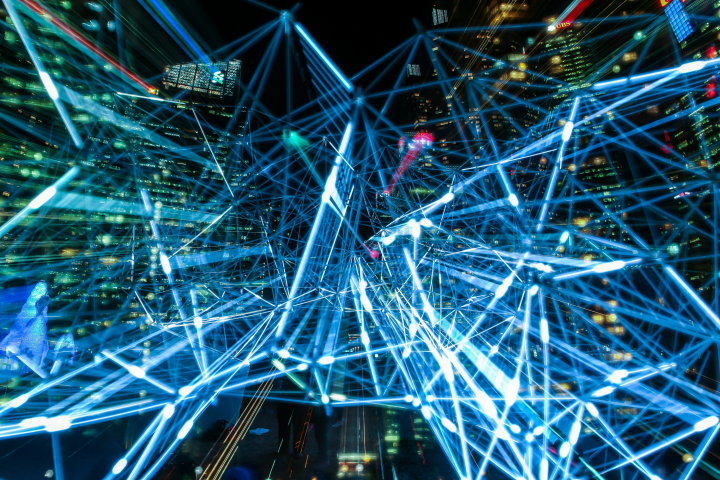 A service that predicts passenger intent to travel can be used across the UK rail network to reduce overcrowding and help people maintain social distancing.
Researchers from the University of Birmingham's Birmingham Centre for Railway Research and Education (BCRRE) worked in collaboration with British technology start-up Zipabout to validate the data powering the service, which was designed by Zipabout. Their results prove to industry it is ready to be used by all public transport operators.
The personalised information service, powered by patent pending technology which can identify how busy the transport network will be, will inform all UK rail passengers how disruptions and crowding may affect their journey. It will be particularly valuable in providing information to passengers through the covid-19 pandemic and increasing confidence in rail travel.
The UK Government announced in May 2020 the service would be made available to all UK rail passengers and have since expanded it to include all users of National Rail Enquiries via the 'Alert Me by Messenger' service.
The rail industry had asked for cast-iron guarantees that Zipabout's crowding data is truly accurate before deploying the service at scale. Now the data has been validated, the Rail Delivery Group is preparing for a wider roll out of 'Alert Me' to include all train operators' own digital platforms.
Validation requires the ability to correlate crowding predictions against how many people actually used the service. Working with researchers from BCRRE, Zipabout were able to correlate their predictions for SouthEastern services over a 30-day period with the actual average loading data.
The researchers found a significant correlation between the two data sources, concluding that Zipabout's data is statistically valid. There only needs to be 15 passenger interactions with a train service for the multi-source data platform to make a statistically valid prediction of how busy a service will be in future.
Dr John Easton at the Birmingham Centre for Railway Research and Education at the University of Birmingham, said: "Working with Zipabout, our researchers have performed a detailed statistical analysis which indicates that their unique crowding predictions, based on passenger intent, provide a good representation of the historic loading data being provided by the rail industry. This confirms that the demand data being made available to the industry by Zipabout does in fact represent a good proxy measure for actual passenger loading."
Daniel Chick, Technical Director at Zipabout, said: "We need to be providing passengers with the information they need to travel off-peak and make more space. We demonstrated how this can be done earlier this year and have now proven what we knew to be true all along: that Zipabout's crowding data is truly accurate and can be used to support the UK's entire transport network throughout this global pandemic and beyond. We look forward to working with government and industry to lay the foundations for the recovery from the coronavirus crisis which we all know transport will be a key part of."
Zipabout's multi-source data platform was collecting over 20 million interactions every month before the coronavirus crisis. This means the statistical model can be applied to more or less every train service in the country and be confident that it is valid.
For media enquiries for the University of Birmingham please contact Beck Lockwood, Press Office, University of Birmingham, tel: +44 (0)781 3343348.
The University of Birmingham is ranked amongst the world's top 100 institutions. Its work brings people from across the world to Birmingham, including researchers, teachers and more than 6,500 international students from over 150 countries.
BCRRE, is Europe's largest academic-based group delivering railway science and education. With over 145 academics, researchers and professional support staff, BCRRE provides world class research and thought leadership within railways, and offers an expanding portfolio of high-quality education programmes, including Rail and Rail Systems Level 6 and 7 degree apprenticeships. In 2018 BCRRE became lead partner in the £92m UK Rail Research and Innovation Network (UKRRIN) and in 2019 it absorbed the activities of the Rail Alliance into its offering, increasing its breadth of support for innovation and growth in the rail industry. Contact BCRRE.
Zipabout were invited in May 2020 to a roundtable chaired by the Secretary of State for Transport, Grant Shapps MP, to explore how technology could help ease overcrowding and reduce the risk of a second spike in coronavirus cases.
The Secretary of State for Transport later announced all rail users will receive personalised updates – powered by Zipabout – to keep them on the move.
Zipabout's personalised information service has since been made available to all users of National Rail Enquiries via Messenger, and the service will shortly be launching on WhatsApp and SMS.
The Rail Minister recently confirmed the Rail Delivery Group is currently preparing for a wider roll out of Alert Me to include the train operators' own digital platforms.
Zipabout is a British technology start-up working to transform the experience of transport. Through data innovation, Zipabout provides governments and transport leaders with practical answers to the world's most pressing transport issues: safety, accessibility, sustainability and demand.
Zipabout's product is a plug-in personalised information service, powered by big data and built specifically for the transport sector. It delivers information that is truly personal and relevant to each specific journey: including details of real-time disruptions alternative travel routes, and overcrowding alerts.
The Zipabout platform is a multi-source, big-data and communications platform that combines static, operational and behavioural data to better predict and manage the flow and capacity of transport networks.
By providing door-to-door support – including real-time bus data where available, road, cycling and walking – Zipabout is able to provide many more alternative travel routes. Unlike normal journey planners, we are able to keep your options open as you travel – rerouting you if there is disruption, lack of availability or changes in weather for example.
Zipabout developed this technology as a plug-in to avoid building 'yet another app'. This means it can be used at scale by different providers and is available to use immediately. The B2C market understands that you find the biggest audience on their own channel of choice. We allow transport operators to do the same.
Zipabout has a European Patent (EP3441914A1) pending for its Transportation network user demand prediction technology.