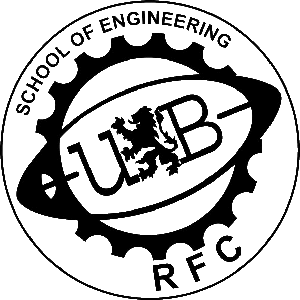 The start of second term saw the Engineering 1st XV begin their run of games at our new home ground Avery Fields, recording a victory against Sutton Coldfield by 38 points to 26 and entertaining the crowds in our Friday night lights games which proved a huge success.
Impressively, the 2nd team continued their successes of first term by beating the Medics 2nd XV in a tight game at Avery Fields to complete a double over their rivals and set them up nicely for the double-header against the University teams.
After the success of the Deliveroo double-header on the Bournebrook pitches before Christmas, we hosted another at Avery Fields which saw our 1st XV narrowly lose to a University Barbarians side, and our 2nd XV comfortably beat the University 4/5s team for the 3rd time this year.
Despite the season being cut short, both teams managed to post positive win records for the season, with the 2nd XV only losing 2 of 14 games played! This is a real credit to the work the captains have put into training this year. Nearing the end of term, there was still time for our annual Old Boys' weekend where we welcomed back around 40 of our former members. After catching up with our traditional curry at the Dilshad's on Friday night, a team of current players beat the Old Boys' team on Metchley Fields on Saturday before heading to the Bristol Pear to watch the six nations.
Since prematurely returning home for Easter it has been brilliant to see the Club pull together with the Medics RFC and University of Birmingham RFC to raise more than £1,000 for the NHS through the 'Race To Tour', a race of 2,600km cumulatively covered by each team through running, cycling or swimming. Unfortunately, our end of year ball had to be postponed and hopefully we'll get the chance to give this year a proper send off, and hand over to the new committee when it's rearranged in October.
Overall it's been another fantastic year of growth for the Engineering RFC: the creation of the first inter-university Engineering RFC Tournament, tour to Barcelona, the Deliveroo sponsored double-header against the University teams, and the annual old boys weekend stand out as highlights amongst an array of impressive events and achievements that have made this year another hugely successful one for the Club.
Pat Dore
Chairman 2019/20
To find out more about the School of Engineering RFC visit their website www.birmingham.ac.uk/eps/engineeringrfc.
There are 39 student groups in the College of Engineering and Physical Sciences. To learn more about their projects and activities head to www.birmingham.ac.uk/eps-societies.