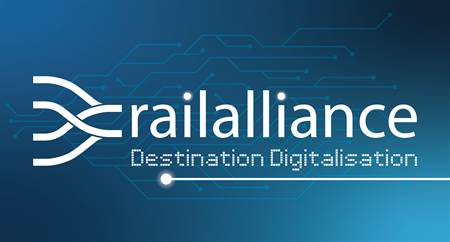 Destination Digitalisation 2020, organised by the Rail Alliance in partnership with the Birmingham Centre for Railway Research and Education (BCRRE), is taking place on Wednesday 26 February and will bring the rail industry together with government, public and client bodies, and wider stakeholders.
It is announced today that Tracy Westall, Chair and Non-Executive Board Member for Curium Solutions, DfT, WM5G and Bruntwood Scitech, and Will Wilson CEO for Siemens Mobility UK, will be keynote speakers at the event.
Focusing on the opportunities and challenges for introducing digital technologies to the railway industry, Destination Digitalisation is a pivotal event to provide the rail sector with a platform for practical discussion and demonstrations that address opportunities and challenges.
Tracy Westall, Chair & Non Executive Board Member for Curium Solutions, DfT, WM5G and Bruntwood Scitech, says: "Digitalisation is no longer the exception and its impact on transport is already being felt; mobile ticketing, smart motorways and the potential for Mobility as a Service.
"Rail is no different in being able to benefit from new digital technologies; whether it's through better customer experience, improved journey or increasing capacity.
"Constructing infrastructure takes time and can be at odds with the pace of technological change so learning from other sectors how to balance a different pace and potential outlook is important in achieving the right results for a resilient future."
Will Wilson, CEO Siemens Mobility UK, said: "2020 marks not only a new year but a new decade in which digitalisation is set to continue transform all modes of travel leading to greater capacity and reduced cost of ownership. Increased capacity on the rail network will help to contribute to the decarbonisation challenge that we all face."
Digitalisation themes to be explored on the day will include big data, predictive maintenance, digital twins, cybersecurity, 5G, artificial intelligence, virtual reality, intelligent railway infrastructure, autonomous trains, robotics, on-board value added services, signalling and train control and many others.
This one day event will incorporate a conference, technical workshops, meet the buyer sessions, in addition to an exhibition showcasing technologies and innovations along with practical examples presented in the form of industry case studies.
Register for this event as a delegate or for exhibitor or sponsorship enquiries.
The Rail Alliance is part of the Birmingham Centre for Rail Research and Education (BCRRE) – an integration that has strengthened the links between the two organisations and builds on connections with the wider railway sector. Not only does this ensure that research and teaching draws on real-world situations, it further reinforces relationships with SMEs for the benefit of the railway supply chain.
As the rail sectors largest dedicated B2B rail community organisation, the Rail Alliance is all about bringing customers, suppliers and supply chain opportunities together. Its broad spectrum of members extends way beyond rail and positions the Rail Alliance as the go-to organisation for B2B diversity, ingenuity and innovation. www.railalliance.co.uk
About Birmingham Centre for Railway Research and Education (BCRRE)
The Birmingham Centre for Railway Research and Education (BCRRE) at the University of Birmingham is the largest university-based centre for railway research and education in Europe, developing world-leading new technologies alongside renowned higher education programmes.BCRRE is also part of the UK Rail Research Innovation Network (UKRRIN) and leads the Centre of Excellence in Digital Systems. In 2018, Rail Alliance was welcomed into BCRRE.
www.birmingham.ac.uk/railway, @bcrre.