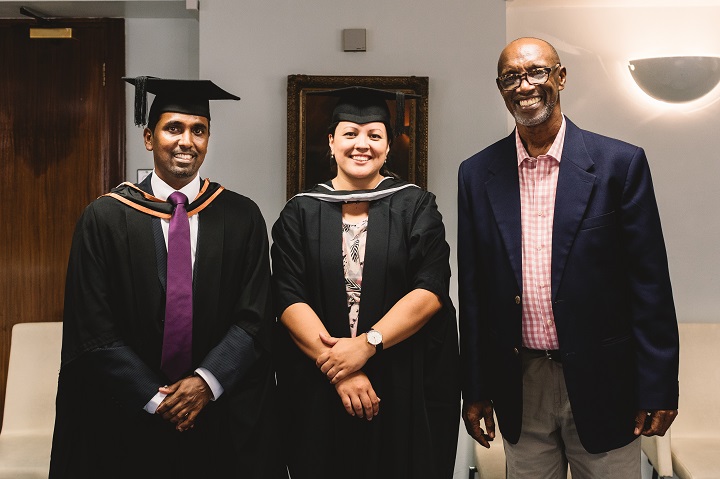 Birmingham Business School's distance learning MBA has been placed 17th in the QS World University Rankings for online MBAs. The programme is the world's first 100% online MBA to receive formal accreditation by the Association of MBAs (AMBA), and is amongst many recognitions achieved by the Business School.
Professor Cathy Cassell, Dean of the Business School, commented, "We are delighted that the excellent quality of our Distance Learning MBA has been recognised through the School's position in these rankings. It is a testament not only to the commitment and quality of our faculty, but also to the engagement and dynamism of our MBA cohort".
The QS Online MBA 2020-2021 rankings reviewed 47 online MBA programmes of business schools across the globe according to four metric groups: employability, class profile, class experience, and faculty and teaching.
The Birmingham programme scored higher than the global mean score both in class experience, which looks at the calibre of each programme, and in faculty and teaching, which assesses the programme's academic standard.
Since its launch in 2015, Birmingham's online MBA has grown rapidly to recruit students from over 70 different countries. The first cohort of graduates was in July 2018.
Like its campus-based equivalent, the online MBA students are taught by the same expert course leaders and the curriculum meets the same challenging academic framework. The MBA is delivered by Birmingham Business School, which holds triple-crown accreditation from AMBA, AACSB and EQUIS.
Dr Daniel Chicksand, Director of the Distance Learning MBA Programme said: "We are confident that our internationally-recognised online MBA programme will continue to enhance our students' ability to perform at the highest level in global business management. This latest achievement is a testament to our innovative programme design and state-of-the-art online learning facilities that benefit professionals across the globe".
For more information or interviews, please contact: Hasan Salim Patel, Communications Manager (Arts, Law and Social Sciences) or contact the press office out of hours on +44 (0)7789 921 165.
The University of Birmingham is ranked amongst the world's top 100 institutions, its work brings people from across the world to Birmingham, including researchers and teachers and more than 5,000 international students from over 150 countries.
Birmingham Business School is a dynamic, internationally-focused school offering undergraduate and postgraduate programmes across the full range of business disciplines. The School's academic staff are renowned for world-class research and excellence in teaching.