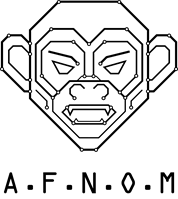 We've had a fantastic time at AFNOM, this past academic year. We've been busier than ever, and being in isolation has provided really interesting opportunities to continue meeting (despite the global pandemic).
Our regular sessions continued through the second term and we started covering more advanced topics: we got our hands dirty with real-life simulations, studied the theory behind reverse engineering and looked in depth at binary exploitation. We've also had some very technical sessions, including one looking at cutting-edge research on cache timing attacks.
A significant amount of our time was invested in creating WhatTheCTF!? – which last year was shortlisted for Outstanding Event at the EPS Societies' Awards! We had16 teams compete to solve 36 custom-built cybersecurity challenges. This served as a perfect culmination of the sessions we've been running throughout the year. It was a fantastic event, made even more so by the appearance of a couple of alumni who contributed several challenges and provided support on the day. We're definitely going to be continuing the event – maintaining the tradition which we've built!
Because of the COVID-19 pandemic, and term being cut short, we've started meeting online every Wednesday during our usual session time. We've been working on a variety of online challenges, as well as taking part in international Capture the Flag tournaments. We've covered everything from reverse engineering to cryptography, and our long-standing tradition of post-hacking pub nights has also continued online, even though we can't meet in person! It's very different and not quite the same as seeing each other in person, but it's lovely to have something to look forward to each week. Our meetings will continue during the final term and probably over the summer too!
To find out more about AFNOM visit their website www.birmingham.ac.uk/eps/afnom.
There are 39 student groups in the College of Engineering and Physical Sciences. To learn more about their projects and activities head to www.birmingham.ac.uk/eps-societies.