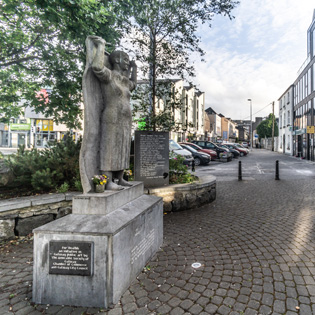 State Legal Responses to Historical Institutional Abuse: Shame, Sovereignty and Epistemic Injustice.
Máiréad Enright, University of Birmingham.
0000-0003-0627-9682
The Irish state is now inescapably associated with the abuse of women and children in church-run carceral institutions. Over the course of the past twenty years, governments have invested significant resources in investigating and redressing a range of harms perpetrated in places like Magdalene laundries and the industrial schools. A distinctive and sophisticated legal framework has grown up around the problem of 'historical' abuse. Irish politicians have repeatedly presented this framework as an expression of the state's shame at past violence and oppression.
Victim-survivors argue that the legal framework built around historical abuse has been a site of 'epistemic injustice'. In simple terms, this means that the state has used law to defend a narrative which undermines victim-survivors' difficult testimony. It does this by pursuing three interlocking strategies. First, it uses inquiries to produce narrow "official" histories of past abuse, which carefully manage or exclude victim-survivor testimonies and become the evidentiary basis for later action or inaction. Second, it preserves the status of state and non-state perpetrators, using devices such as waiver agreements and limitation periods to limit their exposure to liability and preserve their reputations. Third, it reduces reparations to limited monetary redress, delivered via exclusionary schemes that construct victim-survivors as financially-interested claimants whose credibility is always in question.
These strategies are incompatible with a critical understanding of shame. We use critical and feminist legal theory to argue that shame demands much more of the Irish state than it has so far been willing to give. We argue that shame is an extraordinary ethical event which necessarily involves a loss of sovereignty. Embracing shame may open up space for new kinds of epistemic justice; new, if demanding, ways of engaging with the knowledge of abuse that victim-survivors offer. Instead, the state has sought to control victim-survivors, and to dictate the terms on which national shame is cleansed.