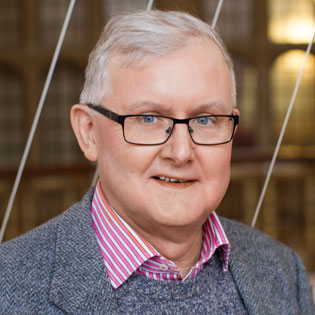 In celebration Heritage Open Weekend and Birmingham Heritage Week, Dr Malcom Dick shares three ways he's been working with Heritage Organisations across the West Midlands.
2019 marked the 200th anniversary of the death of James Watt, the Scottish-born engineer who lived for most of his adult life in the Birmingham area. I was involved in reinvestigating Watt's life, career and influence. I was guest curator for the Watt exhibition in the Library of Birmingham in 2019, and I prepared a display on how Watt has been celebrated and commemorated in popular culture from the nineteenth century to the present.
Working with heritage organisations including the Library of Birmingham and universities in Birmingham and Scotland, I co-edited two books on the subject - one co-edited with Dr Kate Croft explored Watt through 50 objects and another co-edited with Professor Caroline Archer-Parré was an academic collection of specially commissioned essays. One chapter by Dr Stephen Mullen (Glasgow) has been widely cited in the aftermath of the Black Lives Matters activities because of its illumination of the connections between James Watt and the slave trade:

The Black County Living Museum presents the social and industrial history of the Black Country in its diversity. I collaborated with with the Museum is on a co-edited book, which explores the history of the region through 100 objects, with contributions from University of Birmingham's Lapworth Museum of Geology. As a trustee of the BCLM, I've been involved in shaping the Forging Ahead Project which is investing in representing the region after 1945, including the experience of migrants to the area. I'm also co-supervising a PhD student, Elizabeth Thomson, whose research on the history of brickmaking is funded by Forging Ahead.
Erasmus Darwin House, Lichfield focuses on the life and impact of the scientist, doctor and poet, Erasmus Darwin who was one of the leading members of the Lunar Society. The house contains objects linked with his life, a library for researchers and an educational programme for schools. I lecture on behalf of the House to help raise money for the charity, and my recent talks have been on James Keir and the origins of the Black Country.