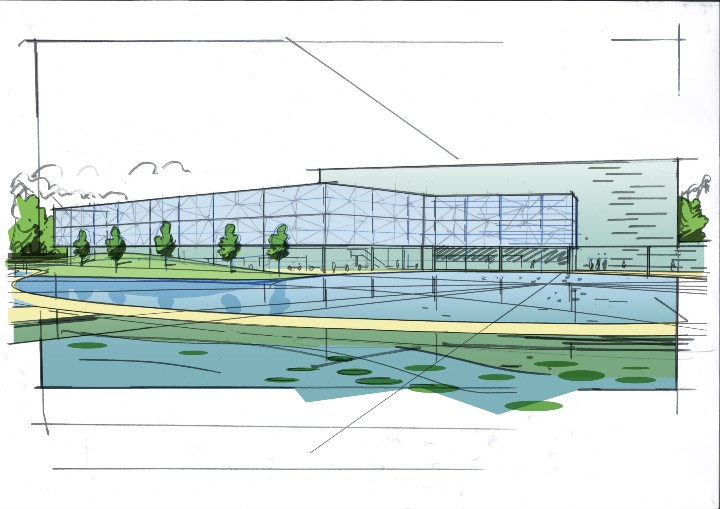 The Midlands Industrial Ceramics Group (MICG), which includes researchers at the University of Birmingham, has secured £18.27 million in government funding provided through UK Research and Innovation's flagship Strength in Places Fund (SIPF).
Thousands of jobs are set to be created in the Midlands after the region's bid to become a world-leader in advanced ceramics received the significant cash boost.
The funds will be used to create a world-leading industrial and academic research and development programme over the next four years, creating a cluster of new businesses in the Midlands and strengthening the supply chain in the region.
The SIPF funding, combined with partner investment and the creation of new business opportunities, will together make the programme a £42.1 million project.
Formed by some of the area's largest businesses and universities, the MICG was launched in 2020 to deliver a world-leading approach to advanced ceramics.
Membership of the MICG is made up of blue-chip companies and SMEs including Rolls-Royce, JCB, Morgan Advanced Materials and Lucideon - as well as the Universities of Birmingham, Leicester and Loughborough.
Ian Edmonds, of Rolls-Royce, is the chair of MICG. He said: "This is great news for the Midlands.
"Advanced ceramics are often unseen but vital components of jet engines, electronics, medical devices, car batteries, other energy technologies and many more manufactured products.
"They allow products to operate at higher temperatures, in more challenging environments and can last longer than plastic or metal equivalents.
"Globally, the advanced ceramics sector is projected to be worth £143 billion by 2023, and the outcome of this funding means the Midlands is well-placed to be part of it."
Led by UK Research and Innovation, Strength in Places Fund (SIPF) is a competitive funding scheme that takes a place-based approach to research and innovation funding, to support significant local economic growth.
Professor Jon Binner, of the University of Birmingham and the President of the European Ceramic Society, said: "As a result of our history in ceramics that goes back centuries, and an extensive manufacturing base, the Midlands hosts the UK's largest cluster of both users and producers of advanced ceramics.
"This SIPF investment will form part of a co-ordinated effort to grow the whole advanced ceramics supply chain in the Midlands, maximising the UK's ability to compete more effectively in this global market."
The successful outcome of the SIPF funding is also set to unlock further investment from MICG's partners.
This includes opening up opportunities for the next stage of the development, an Advanced Ceramics Campus, a 130,000 square feet development, proposed for North Staffordshire – which will make the scheme an £80 million plus project in total, which will ultimately contribute towards the growth of 4,200 jobs in the region over the next decade.
Tony Kinsella, chief executive of Lucideon, said: "We are absolutely delighted to achieve the funding from UKRI.
"It will create many exciting opportunities in research and development across the Midlands.
"Crucially, it also opens up opportunities to attract further public and private sector funding for the Advanced Ceramics Campus.
"This facility will provide an important hub for industry, offering a centre of excellence for research and development, as well as underpinning academic research.
"It will create an environment for business and academia to share knowledge and collaborate on research and development, safeguarding existing jobs and allowing existing companies to expand, as well as providing opportunities for new start-ups.
"If funded, the campus will also have knock-on benefits across the Midlands, with innovation improving productivity and competitiveness in manufacturing, helping to 'level up' the region's economy and create new efficiencies to drive down emissions."
The Midlands Industrial Ceramics Group (MICG):
The Midlands Industrial Ceramics Group (MICG) was established in 2020 to ensure advanced ceramics help drive the competitiveness and success of Midlands advanced manufacturing by tackling key innovation challenges.
Advanced ceramics are vital to fulfil the growing need for high performance materials in ever more demanding conditions across a wide variety of manufacturing sectors.
The MICG' research programme will combine industrial and academic expertise to create a unified process for the development and commercialisation of new and enhanced processes and products.
The wider aims of the MICG are to:
Make the Midlands the go-to location for the global R&D and production of advanced ceramics
Increase the competitiveness of the Midlands industrial base
Enhance industrial ability to develop innovative ceramic technologies with speedy marketplace adoption
Deliver a multi-sectoral approach with rapid translation of new technologies for the advantage of a whole range of industrial sectors
Strengthen the UK advanced ceramics supply chain for the benefit of the Midlands advanced manufacturing sector.
The MICG will drive technological breakthroughs in advanced ceramic materials and their manufacturing processes, leading to the development of lower energy and cost routes for functional and structural advanced ceramics.
Its partners are clear that to continue to compete internationally there is an urgent need to constantly enhance current processes and develop future manufacturing techniques, in the area of advanced ceramics.
The partners are;
Lucideon
Rolls-Royce
Morgan Advanced Materials
Vesuvius (Foseco)
Trelleborg Retford
McGeoch Technology Limited (Precision Ceramics)
CDS
PCL Ceramics
AEON Engineering
Mantec Technical Ceramics
Prince Minerals
JCB
WCM
University of Birmingham
University of Leicester
Loughborough University
UK Research and Innovation (UKRI)
UK Research and Innovation (UKRI) is the largest public funder of research and innovation in the UK, with a budget of over £8bn. It is composed of seven disciplinary research councils, Innovate UK and Research England.
We operate across the whole country and work with our many partners in higher education, research organisations businesses, government, and charities.
Our vision is for an outstanding research and innovation system in the UK that gives everyone the opportunity to contribute and to benefit, enriching lives locally, nationally and internationally.
Our mission is to convene, catalyse and invest in close collaboration with others to build a thriving, inclusive research and innovation system that connects discovery to prosperity and public good.