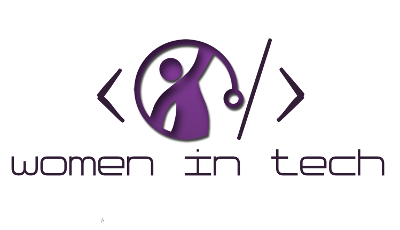 This year was hard for every society and coming together helped us be stronger. This is why we started collaborating with different societies in the EPS Community.
Our second semester's success started with a series of events to celebrate International Women's Day. The kickstart to IWD was a memorable event with the Politics society, run as part of the EPS 'Meet Your Alumni' series. It was a networking opportunity with a spotlight on Chayn, a volunteer network that addresses gender-based violence with intersectional survivor-led resources online. The main speaker was Hera Hussain, the founder of Chayn, who was has been featured in Forbes 30 Under 30 and MIT Innovators Under 35. She saw the opportunity to use technology to build an open-source platform to better advise women in similarly vulnerable situations. This event showcased women fighting through vulnerable situations using technology. The networking and Q&A session that followed this event helped each participant have a more in-depth conversation with each other, understanding the situations discussed and the technology more in-depth.
In order to encourage more non-computer science students to follow a tech career, we focused on inviting various speakers with a non-tech degree and those currently in tech jobs that don't require a line of code. This aimed to motivate students to research more fields of tech and apply for jobs they find relevant to their goals. Collaborating with the Women in Finance society, we organised the 'How to get into Fintech' event to encourage more non-CS students to participate in our events and to get a career in tech. Four successful women from Bloomberg, Citi, Deutsche Bank and Lloyds Bank shared their journey, advice on job hunting, applications and most importantly how to get into the industry from both tech and non-tech backgrounds. Our members come from various different disciplines and we hope to unite women from different fields into tech through events like this.
We found that networking events and Q&A sessions are particularly helpful for students, therefore we decided to collaborate with the Computer Science Society for the 'Networking with Women in Tech' event. This hosted women from different areas of the tech industry to share their stories and answer questions, with the opportunity for networking.
We worked really hard to create connections with various companies including Microsoft, Goldman Sachs, Siemens and Bright Network in order to create more relevant events for students, share opportunities that they offer on our social media and get support from the industry experts.
Our most memorable achievements of the year were recognised in the EPS Societies' Awards 2021. The founding of Women in Tech during the pandemic and thriving nevertheless with amazing events and dedicated members, helped us win the 'Head of College Idea of the Year' award. Valeria, our Chair and Co-Founder, won the 'Inspirational Committee Member of the Year' award for her dedication to the society and hard work to help it flourish. Additionally, winning the Industrial Award celebrates the helpful events we hosted, sharing stories from industry leaders and aiding the career progression of our members.
We believe it has been an amazing and productive year for us and we are sure that even better times are coming next year. We are really excited for new students to join us and we are ready to embark with them on a wonderful journey!
To find out more about Women in Tech visit their society website.
There are 41 student groups in the College of Engineering and Physical Sciences. To learn more about their projects and activities head to the EPS Societies homepage.