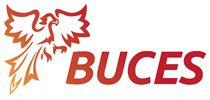 COVID-19 continued to persist after the Christmas holidays, meaning the cancellation of some of our much-loved events including the Winter Ball and Frank Morton Sports Day as we know it. Despite the setbacks, the BUCES committee worked hard to make this year the best it could possibly be for the society.
The return from Christmas saw the arrival of our two merchandise orders, with over 50 BUCES members now sporting beanies and quarter zip sweatshirts around Selly Oak and campus. As our famous end of year trip was unable to go ahead, a call for a third order requesting BUCES bucket hats will have to be left to next year's committee!
The first virtual event of the year was an evening of online bingo which raised money for the Homeless One charity. The event was greatly enjoyed by society members who won prizes ranging from BUCES merchandise to a festival ticket, all whilst supporting a great cause.
Frank Morton, an annual sporting event for all university Chemical Engineering societies in the UK, had to be held online this year. Alas we did not manage to maintain our winning streak for the seventh year in a row, but a great time was had by all those who attended. The 'sports events' this year entailed EA SPORTS FIFA and some skills-based challenges – we have confidence that Birmingham will be back on top next year when the classic sports return at an in-person event.
In acknowledgement of International Women's Day, BUCES organised an online careers event as part of the EPS Community 'Meet Your Alumni' series. Society members (including prospective students, current members, and graduates) had the opportunity to speak to five successful female alumni about their careers and pathways after finishing their degrees. This was an insightful afternoon which highlighted the wide variety of opportunities that studying Chemical Engineering at the University of Birmingham provides.
BUCES FC comprises four teams, with two playing in each of the 6-a-side and 11-a-side leagues. Both training and games have been a fantastic opportunity for First Year's to meet older year groups. Despite the league being cut short, the captain continued to organise training and frequent intraclub games to maintain the integration and opportunity to keep on playing. With several nominations for Sports Team of the Year at the EPS Societies' Awards 2021, BUCES FC are a fantastic example of a group who have thrived despite the limitations of COVID-19.
BUCES are renowned for being one of the most sociable societies in EPS, so as soon as the opportunity for in-person socials arose, we were quick to act. After Easter, three socials were held at Norton's Bar in Digbeth, all in-line with COVID-19 safety measures, with the first event a social for the First Year's. The second event saw a variation to our normal Pub Golf event; instead of an evening social at various locations around Birmingham, a sit-down outdoor event was enjoyed. Regardless, there was no holding back on the fancy dress as golf attire could be seen on every table. All proceeds from the sale of golf visors were donated to the Acorns Children's Hospice charity. The final trip to Norton's celebrated the end of exams and marked the end of an era for many graduating, this includes two of our committee members.
As we hand over to our new committee, we hope the next academic year sees a more normal social calendar and the return of all our favourite events! We have loved being on committee this year and hope that despite the circumstances, our members have had a fun year and have enjoyed the events we have been able to run. The EPS Societies' Awards are just around the corner and with several nominations for BUCES and its committee members, we are so grateful for all the support we have had this year.
Wishing everyone a great summer and a return to lots more (hopefully coronavirus-free) fun in September.
BUCES
To find out more about BUCES visit their society website.
There are 41 student groups in the College of Engineering and Physical Sciences. To learn more about their projects and activities head to the EPS Societies homepage.