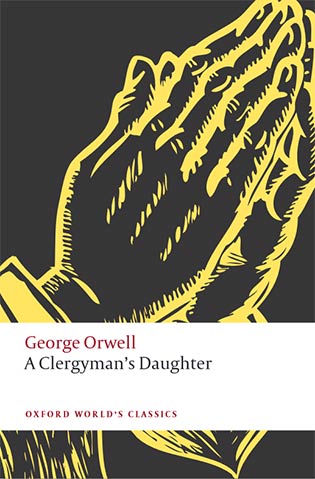 On 7th January 2021, Centre for Modernist Cultures co-director Nathan Waddell published a new edition of George Orwell's least-familiar novel, A Clergyman's Daughter (1935). The edition appears in the Oxford World's Classics range as part of a new set of Orwell's major works.
A Clergyman's Daughter is George Orwell's most unappreciated novel. Drawing on his experiences as a hop-picker, teacher, and urban vagrant, it tells the peculiar story of Dorothy Hare, the daughter of the Rector of St Athelstan's in the fictional town of Knype Hill. Unacknowledged by her absent-minded father and gossiped about by his rheumatic parishioners, Dorothy is suddenly and traumatically catapulted into the unknown. She wakes up in London, her memory temporarily gone; travels to the Kentish countryside; spends a night in Trafalgar Square; works for the authoritarian schoolteacher Mrs Creevy; and then journeys back to her old, limited life. A novel about loss and return, A Clergyman's Daughter charts the course of a young woman's voyage out and circular homecoming. In his introduction to the novel, Nathan lays out the fantastical elements and socio-political dimensions of A Clergyman's Daughter and examines how it drew inspiration from James Joyce's epic modernist novel Ulysses, a book Orwell deeply admired.
Nathan teaches a specialist module on Orwell's work to final-year undergraduates at Birmingham in the Department of English Literature, and has edited The Cambridge Companion to Nineteen Eighty-Four (2019). He also produces a podcast called Reading Orwell.