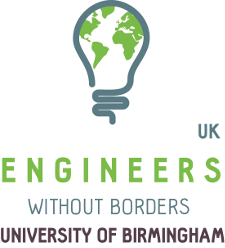 The term started off well with our Welcome Event which we were able to host in person. Students of all different disciplines joined us to hear more about what we do and get information on the events and outreach opportunities we have coming up throughout the year. Everyone also got to participate in a fun group activity of building a bridge to get to know each other, the committee and get a little hands on experience of being an engineer.
Even though events were held in person, we made sure to set up a live Zoom through which students who were not on campus or were abroad could join us. It's important to us that all our members are able to join in regardless of where they're based. Even some of our speakers delivered their talks via Zoom, such as Susan Byatt that gave a wonderful STEM Ambassador Induction Talk. This event was vital as it is a requirement that all participant in outreach workshops are STEM Ambassadors so that we can gain relevant training and documentation.
Our most successful event of the term has been 'Call to Action on The Sustainable Development Goals: The Impact of Engineering on Climate Change' with Will Arnold, Head of Climate Action at the Institution of Structural Engineers, with 61 participants! After the talk, attendees were invited to a workshop in which they brainstormed ideas on what we as individuals can do that may impact climate change, whilst enjoying free pizza. We also had a second instalment to this series; 'The Impact of Engineering on Social and Economic Issues' led by Akaraseth Puranasamriddhi, who is a Researcher in Climate Risk and Sustainable Finance at the University of Cambridge. He joined the workshop afterwards which led to some brilliant solutions to the social and economic problems we face today.
As well as those two events, we hosted a COP26 workshop which shed light on what it is, why is it important and what are the outcomes of it. We also had some chill and relaxed events such as our pub social, our paper design challenge in which everyone was tasked to build the highest structure they could with limited materials that would be able to support the weight of a teaspoon, a charity quiz night, plus multiple games night (one even Christmas themed with games such as Pin the Nose on Rudolph!)
In the outreach community we hosted two training sessions, one for a Power and one for a Water Workshop where we got teams of participants to build a wind turbine and water filtration system respectively. This was useful when it came to delivering the outreach workshop (actually in person this time!) as everyone was comfortable with the material that we presented. We delivered a total of 4 workshops to schools around Birmingham this term and even one in Coventry, reaching close to 130 students and inspiring them to study a STEM subject at University!
Next term holds a lot more fun events, especially the Designathon and even more opportunities to get involved in outreach. It has definitely been a busy year so far but we have enjoyed getting to know everyone and we hope to see more of you next term! Our committee wishes everyone a lovely winter break and we shall see you in February!
Best wishes,
Arusha
Vice Chair of Outreach—EWB Birmingham
To find out more about EWB visit their society website.
There are 41 student groups in the College of Engineering and Physical Sciences. To learn more about their projects and activities head to the EPS Societies homepage.