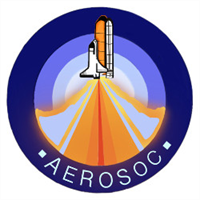 Just like that, we've come to the end of the semester and what a year it has been!
This year has been an exciting time for the committee as we've transitioned online. We have been fortunate to have the opportunity to host multiple virtual careers insight events with notable industry guests including members of the European Space Agency and Airbus.
For International Women's Week we hosted a career's insight event looking at how successful women have experienced the industry and how they came to be where they are now, with five key women in engineering as guest speakers. This involved fifteen-minute presentations on their careers followed by a Q&A where we experienced high levels of participation. It was very moving to hear the guests' specific experiences of being a woman in engineering, given the historically male-oriented stereotype of an engineer (of which we hopefully helped to stamp out). The insight aspect of the event was an exciting way to find out just how different people's journeys into many different roles at key companies can be. As part of one of the talks, we were treated to several videos of live ejector seat tests aboard rocket powered carts at Martin-Baker which was especially dramatic. As a society, we believe that it is important to proactively make a difference within our field as our members are the future of the aerospace industry.
We were also thrilled to host another careers event with the Defence Science and Technology Laboratory (DSTL) covering the full spectrum of careers within the company and an insight into the life of a DSTL employee. DSTL was a fascinating company to find out about due to the top secret and high-tech nature of the projects they work on as the UK's national defence research lab. Our guests from DSTL covered many great career options and activities they've been lucky enough to do at DSTL. Hosting events such as these provide our members with a direct look into what their future could be like, opening doors and creating opportunities for our current students to flourish in their careers in the future.
Unfortunately, this year has also left us facing many challenges. We were so excited to be a part of the annual engineering ball, giving our members and the school of engineering a time to relax and celebrate all the hard work that has been done over the past year. However, this was sadly cancelled due to the changes in restrictions, although we are looking forward to sending out the invites in the coming year (and making up for all the lost time and celebrations).
We are also over the moon to announce our new committee members for 2021-22, including the new President: Alex Bates. We're looking forward to seeing what Alex along with the rest of the committee will bring to the table in the upcoming academic year and hopefully be able to meet them all in-person very soon.
Thank you to everyone on the committee, all the students and the academics for making the Aerospace department as outstanding as it is. It has been so exciting to watch it grow over the past three years and we're delighted to be welcoming all the freshers who will be joining us in the next couple of months.
Here's to another great year!
To find out more about the Aerospace Society visit their society website.
There are 41 student groups associated with the College of Engineering and Physical Sciences. To learn more about their projects and activities head to the EPS Societies homepage.