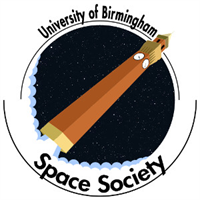 Hello everyone,
This term has been a great start to our projects and activities!
We're so proud of what we've achieved already that we've created short video to better tell you what we've been up to:
We also celebrated our first ever rocket launch too, with many more to come soon:
As part of our outreach program, on November 19 our Rocket Project Lead Dimitar Ferdinandov gave a talk to public at The University of Birmingham School on the topic of space exploration. The students learned how scientists study the cosmos, gained an insight into the workings of observatories and space probes, and got acquainted with the reasons for studying the Universe. You can find out more about this talk on our Facebook page.
To find out more take a look at our website, or follow us on Facebook, Twitter and Instagram with @uobspacesoc. You can also join the society through our form.
Hope to see you in the New Year!
Haider Ali
President, Space Society
If you would like to know more about SpaceSoc visit their society website.
There are 41 student groups in the College of Engineering and Physical Sciences. To learn more about their projects and activities head to the EPS Societies homepage.