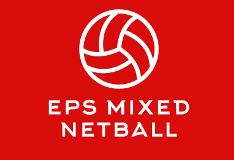 Every EPS society should be commended on their hard work this year, but the EPS Mixed Netball team have really worked our socks off to achieve so much in the very short training time we had.
We began training and playing in October, only to be stopped during the second and third COVID-19 lockdowns. The team successfully bounced back as soon as training and games could resume. We came an amazing second place in campus league even being promoted to the next league.
Our training sessions attracted lots of new people with the club having the most members it has ever had. We had a different combination of ten players every game that allowed players to develop their skills and try new positions.
We started to train tactically as the season progressed, introduced set plays and focussed training sessions. Everyone in the team came on leaps and bounds and I am now comfortable putting any player in any position on court. The whole team took time out of their days for our training sessions; this huge dedication allowed us to massively improve in our games.
Our wonderful Treasurer, Joe, organised and designed our merchandise. We successfully applied for the Alumni Impact Fund which allowed us to gift our members playing tops and purchase more balls to allow for easier training sessions. Joe also designed us hoodies that many of the team purchased. This really boosted team moral and gave us some much-needed team spirit.
Once restrictions allowed, we began having small in-person socials. This meant some of our senior members were able to interact with our newest members. This is one of my favourite things about our team: we range from First Year's to PhD students across the whole of EPS, but everyone is always up for helping each other. Whether it is help on assignments, interview preparation or the best place to find placements, someone is always there to help.
We elected a new committee to take on the team in September; Joe and I were re-elected as Treasurer and Captain respectively. Lucy our previous Captain was elected as our new Social Secretary and Miranda was elected in our new role of Vice Captain. I am looking forward to another great year with EPS Mixed Netball and I can't wait to show campus league what we've got to offer next year.
Please message us on Facebook if you are interested in joining or have any questions and take a peek at some of our training and match play via @uobepsmixed_netball over on our Instagram.
Liz
EPS Mixed Netball Captain
To find out more about EPS Mixed Netball visit their society website.
There are 41 student groups associated with the College of Engineering and Physical Sciences. To learn more about their projects and activities head to the EPS Societies homepage.