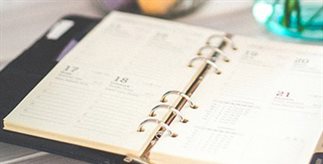 This year's event will be delivered in an innovative online format, providing a unique opportunity to hear directly about the latest in bacterial vaccinology research and development but in a safe and COVID-secure environment. Maybe even from the comfort of your own living room!

The two-day meeting (27 and 28 April 2021) will open with a keynote speech from Professor Dame Sally Davies, the UK Special Envoy on Antimicrobial Resistance. From India and China to Uganda and the USA, we have brought together a host of leading international researchers and industry figures from around the world.
The conference is open for BactiVac Network members only and is free to attend. Apply for free membership to the global BactiVac Network online. Registration closes on Sunday 18 April 2021 (23:59 hours UK time).
Want to know more? Keep up to date by following us on @BactiVac, #BactiVacEvents. Any queries, contact us at bactivac@contacts.bham.ac.uk.
Sign up now and put us in your diary. See you in a month!