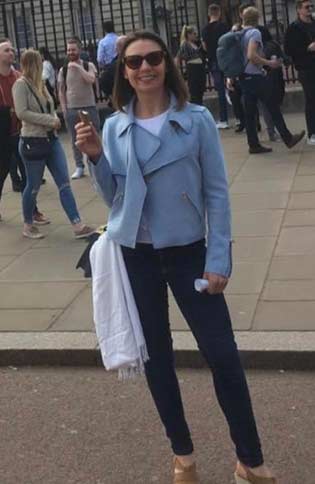 Amy Tabari passionately explains to Behind the Scenes at BLS how her role in the pro bono programmes at BLS uses the legal skills she has developed in practice and gives access to legal services to people in the community who need it the most.
I joined BLS in October last year and it has been a fantastic experience working with the staff and students, despite the strangeness of doing it all remotely.
The last time I was in an academic environment was when I was studying for my undergraduate Classics degree at Exeter University, so even then, I had no experience of life within a University Law School. I went onto study for my GDL and LPC at Nottingham Law School before moving to London to undertake my training contract.
My life as a solicitor at Wragge & Co (now Gowling WLG) was exciting, interesting and rewarding but also, at times, very stressful, and deep down I felt a desire to use my legal training to support less fortunate people. With limited opportunities to re-specialise from Commercial Property, I took up an opportunity to transfer internally into the firm's Corporate Responsibility team, where I had my first taste of pro bono. I was hooked!
I love everything about pro bono. I love the fact that it utilises all the legal skills of a lawyer, whilst giving access to legal services to the people in our society who need it the most. Providing the legal advice is only one aspect of the picture. You need to have excellent client care skills, most of which comes down to your ability to communicate at multiple levels, as well as being able to sift through lots of information (which may seem, to the client, to be of the utmost importance) to truly understand what the legal problem is that needs addressing. You have to be adaptable, intuitive and patient!
I have been so pleased to oversee the pro bono work of the Pro Bono Group at BLS. The number of programmes that the students participate in is remarkable and the quality of work they produce is impressive. The impact of their work reaches all aspects of the local community, from charities to schools to litigants in person, trying to navigate complicated legal processes.
I feel very fortunate to be exposed to multiple areas of law on any given day, including reading some of the topical blogs that the Pro Bono Group have taken upon themselves to produce on a regular basis, with subjects ranging from Stop and Search rights to Modern Slavery.
Above all, I have been so impressed with the students' positivity in the midst of a disruptive year and how unphased they have been by the changes of direction that some of their programmes have had to take, at times with very little notice – all good experience for the working world of a lawyer, when things rarely go according to plan, despite the best of intentions!
I've thoroughly enjoyed my time in this role so far and the icing on the cake would be having the opportunity to meet colleagues and students in person. Hopefully not long now!