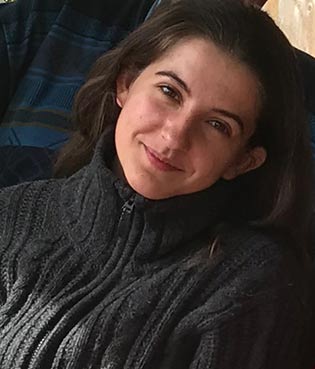 On Behind the Scenes at BLS this week, Josephine Gillingwater explains that at BLS she gained the skills not only to interpret and analyse the law, but through the pro bono programme, the skills needed to engage with people that the law impacts.
I decided to study law at the University of Birmingham because the LLB in International Law and Globalisation enabled me to study international law alongside domestic law throughout my undergraduate studies. Flash-forward nearly four years, including a year studying abroad at McGill University in Montreal, I am grateful for the experiences and relationships which I have been able to build.
The Pro Bono Group is an integral component of BLS. Getting involved in pro bono work and maintaining that involvement benefits students and society. In my first year, I obtained a funded placement with Support Through Court, a legal charity which helps people who cannot afford legal representation. Whereas studying law gives you an abstract framework to interpret and analyse, without engaging with the people law impacts it is difficult to see the complete picture. Patience and empathy were the skills I needed most in assisting people with significant personal challenges navigate the court system. Being able to help others be heard is empowering and humbling - it is also what I hope to achieve through pursuing a career in law. In my second year, I led a team of law students to deliver a Street Law initiative on refugee rights. I then joined an environmental and planning law project where I drafted legal advice for a campaign against incinerators. This project was supervised by a barrister at No5 Chambers, therefore, offering exciting career insight. Finally, on returning to the UK after studying abroad, I volunteered with Advocate, an organisation connecting people unable to access legal representation with barristers willing to volunteer their services.
Theresa Lynch, a senior lecturer at BLS, coordinates various advocacy competitions, enabling students to develop different types of communication skills. After an initial attempt at mooting in the first year Alumni Cup, I reached the semi-final of the Camm Cup in my second year. Additionally, I represented BLS at an external negotiation competition on sports law. I also won the law school's debating competition, in a team with two good friends. I even acted as a client in the client interviewing competition. Asides from being a lot of fun, these experiences improved my confidence and public speaking abilities. Resultantly, I tried out for the Model United Nations team at McGill University, which led me to compete at four-day conferences hosted by Harvard and Yale alongside hundreds of undergraduate students from dozens of countries.
Working as a research assistant for Professor Shahabuddin on his recently published monograph, titled Minorities and the Making of Postcolonial States in International Law, affirmed my motivation to pursue a career in public international law. This opportunity was funded by the College of Arts and Law though an Undergraduate Research Scholarship. A focal point of the project was the ongoing Rohingya crisis in Myanmar, which I was able to discuss with Professor Shahabuddin who had just returned from conducting field research at a refugee camp in Cox's Bazar, Bangladesh. It was meaningful to see the project come together in the final monograph, especially having contributed in a small way. Looking forward, I am excited to have been accepted onto a Master of Laws in International Law with a concentration in International Environmental Law and Governance at the Graduate Institute of International and Development Studies in Geneva from this September.