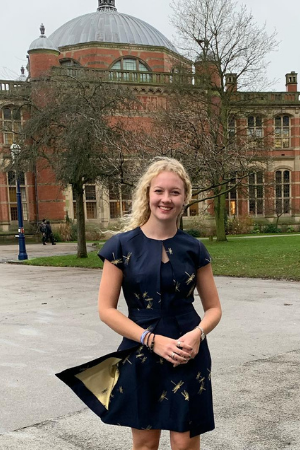 The question of how to prepare for a postgraduate course in Classics and Ancient History may vary depending on your personal areas of interest and study. PhD Classics and Ancient History student Hebe Barlow explores the variety of things to read, watch and listen to before you start your course.
At a masters level each student must study at least one language (Greek, Latin or Middle Egyptian). Whether you'll be joining as a Beginner or as an Advanced linguist, it might be beneficial to do some private studying/ revision before the academic year begins. Books such as John Taylors Latin / Greek to GCSE are always useful to have on your bookshelf for reference! Since specific textbooks are required for these modules, you may want to delay investing in books and instead use some free online resources for now.
One positive that's come out of the Covid-19 pandemic is that a huge number of lectures and interviews have been recorded and made available for free online. Don't feel that you have to limit yourself solely to what the University of Birmingham has published – this is an amazing opportunity to browse research and scholarship from across the globe! In terms of how to go about finding this sort of information, google is the obvious starting point (searching for 'Classics lectures' brings up a huge number of University departments), and of course there's YouTube and Twitter to browse. Here are just a few recommendations of the sort of things you might like to take a look at:
CAHA UoB on Twitter: Get to know the department and hear about upcoming events!
Stories from Objects: A podcast series from the CAHA (Classics, Ancient History and Archaeology) department, discussing various objects from the department's three teaching collections.
The Egypt Myers Collection: This incredible collection, on loan to UoB since 2011, has over 500 ancient Egyptian objects to explore! The collection is used for teaching within the department, and can also be explored online.