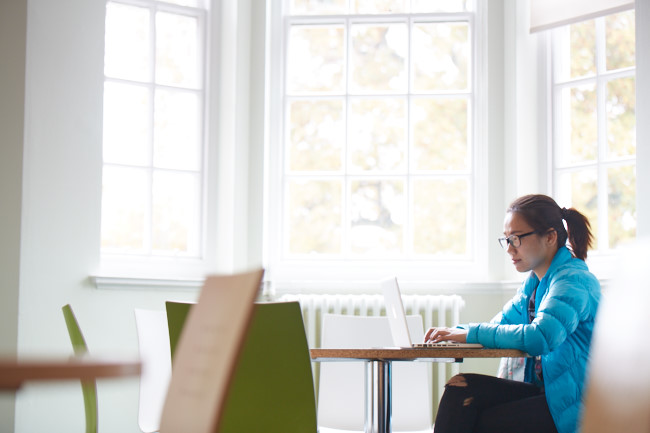 Birmingham Business School's Online MBA has been placed 13th in the QS 2021 Global Online MBA rankings up from 17th last year. The programme was the world's first 100% online MBA to receive formal accreditation by the Association of MBAs (AMBA), and is amongst many recognitions achieved by the Business School.
This year's Online MBA ranking reviewed 57 online MBA programmes of business schools across the globe according to four metric groups: employability, class profile, class experience, and faculty and teaching.
The University of Birmingham programme scored higher than the global average score in class experience, which looks at the experience that students have on the course, class profile, looking at the diversity and demographics of the student intake, and faculty and teaching, which assesses the programme's academic standard.
Dr Solon Magrizos, Programme Director, Distance Learning MBA, commented, "We are delighted that the excellent quality of our Distance Learning MBA has been recognised through the School's position in these rankings. It is a testament not only to the commitment and quality of our faculty, but also to the engagement and dynamism of our MBA cohort".
Since its launch in 2015, Birmingham's online MBA has grown rapidly to recruit students from over 70 different countries. Like its campus-based equivalent, the online MBA students are taught by the same expert course leaders and the curriculum meets the same challenging academic framework. The MBA is delivered by Birmingham Business School, which holds triple-crown accreditation from AMBA, AACSB and EQUIS.
Find out more about the QS 2021 Global Online MBA rankings on the QS Top MBA website.
For more information please email Hasan Salim Patel, Communications Manager (Arts, Law and Social Sciences) or call on +44 7580 744943. Or call Dr Matt Cole +44 7762 176035 if you would require a comment or interview.
The University of Birmingham is ranked amongst the world's top 100 institutions, its work brings people from across the world to Birmingham, including researchers and teachers and more than 6,500 international students from over 150 countries.
Birmingham Business School is a dynamic, internationally-focused school offering undergraduate and postgraduate programmes across the full range of business disciplines. The School's academic staff are renowned for world-class research and excellence in teaching.