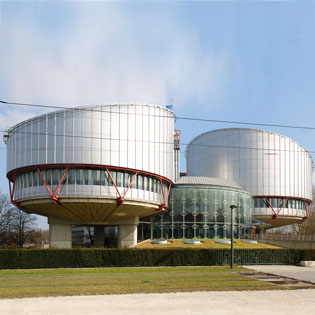 In October 2021 the European Court of Human Rights granted leave to a group of law and anthropology scholars to intervene in three forthcoming cases on abortion law in Poland (KB v Poland, KC v Poland, and AL-B v Poland). The cases concern the compatibility of Poland's abortion law with the European Convention on Human Rights, with particular focus on recent changes to prohibit abortion in cases of diagnosed severe foetal impairment.
In their third-party intervention, the scholars argued that all persons who can become pregnant, all persons who are pregnant, and all persons who receive a diagnosis of foetal impairment are 'victims' within the meaning of Article 34 ECHR in respect of measures prohibiting abortion, including in cases of foetal impairment. They also argued that the prohibition and criminalisation of abortion, including in cases of foetal impairment, is incompatible with international human rights law to which the ECtHR should have recourse in interpreting the ECHR as a living instrument.
The group of nine academics was led by Professor Fiona de Londras and included fellow Birmingham Law School colleagues Dr Atina Krajewska and Dr Natasa Mavronicola, as well as colleagues from other UK law schools, Spain, Italy, and the United States of America.
This intervention followed an early amicus curiae brief, also organised by Professor de Londras ('Brief of European Law Professors'), which was submitted to the US Supreme Court in the forthcoming case of Dobbs v Jackson Women's Health Organization. That brief presented to the Supreme Court evidence of domestic approaches to abortion regulation across most of the Council of Europe, as well as an expert account of the current and evolving law on access to abortion under the European Convention on Human Rights.
Oral arguments in the Dobbs case will take place on 1 December 2021, while the Polish cases were communicated to the Polish government in July 2021.