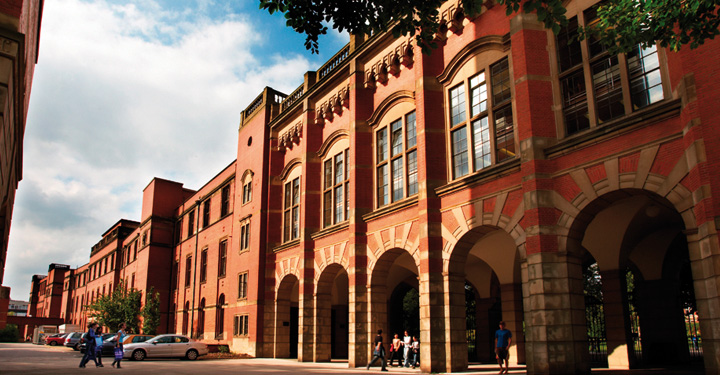 Birmingham Law School has climbed 71 places in the Times Higher Education World University Rankings 2022 rankings, making it one of the top law schools in the world.
Professor Lisa Webley, Head of Birmingham Law School, said "We are delighted that Birmingham Law School has been recognised as one of the top 60 law schools in the world. Our global and diverse community is dedicated to high-quality cutting-edge research that matters, education that inspires and empowers, and public engagement that influences and supports. Although league tables are only proxies for excellence, it is great to see the School's achievements reflected in our ranking."
For almost 100 years Birmingham Law School has led the way in legal education and research, providing students with innovative, challenging and research-driven education, at undergraduate and postgraduate and doctoral level. Its research contributes to the legal profession, business, governance, public policy, NGOs, and the arts, as well as to the discipline of law.
In the latest results, the University of Birmingham is ranked 59th of 224 universities. The Times Higher Education World University Rankings 2022 include more than 1,600 universities across 99 countries and territories, making them the largest and most diverse university rankings to date.
For more information please email Hasan Salim Patel, Communications Manager (Arts, Law and Social Sciences) or call on +44 (0)7966 311 409 or out of hours office number on +44 (0)7580 744943.
The University of Birmingham is ranked amongst the world's top 100 institutions. Its work brings people from across the world to Birmingham, including researchers, teachers and more than 6,500 international students from over 150 countries.