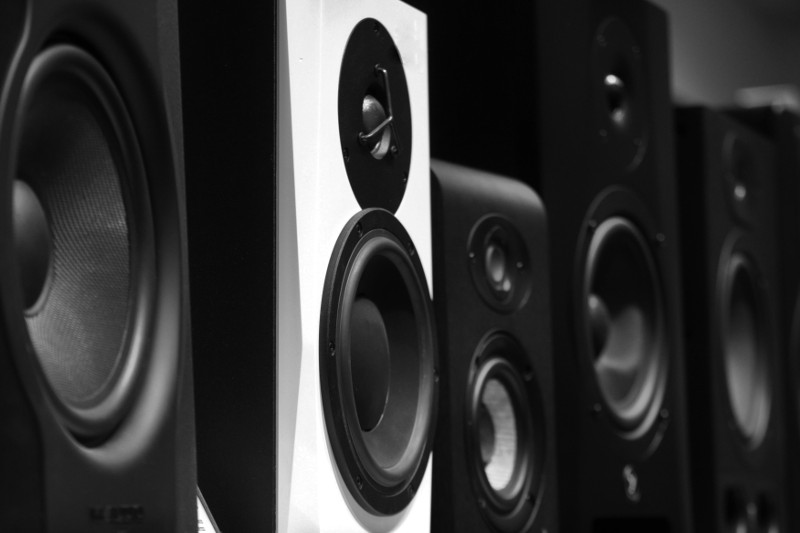 The University of Birmingham has announced the successful completion of a project demonstrating that the rare earth magnets in loudspeakers, which are currently lost to landfill, can be successfully recycled.
Loudspeakers account for approximately 20% of rare earth magnet use, and represent a significant opportunity for rare earth magnet recycling, particularly in the UK, which has no domestic source of primary rare earth metals.
The Rare-Earth Extraction from Audio Products (REAP) project was led by HyProMag, a company set up by Professor Allan Walton from the School of Metallurgy and Materials with founding directors Professor Emeritus Rex Harris, former head of the university's Magnetic Materials Group and two Honorary Fellows, Dr John Speight and Mr David Kennedy, who are leading experts in the field. The REAP project also involved European Metal Recycling Ltd, which has a global footprint in metal recycling and sustainability.
REAP used a patented recycling technology called hydrogen recycling of magnet scrap (HPMS) that was developed within the university to extract and de-magnetise the neodymium iron boron (NdFeB) alloy powders embedded in loudspeakers from end of life cars and flat screen TVs. The alloy powders were then purified, and re-compacted to produce new magnets that had magnetic properties comparable to the initial starting magnet. The project also confirmed the quantity and economics of recycling loudspeaker magnets, and provides a strong platform to scale up production.
European Metal Recycling performed a comprehensive assessment of scrap, encompassing extraction, characterisation of components, degree of pre-processing and potential for automation.
Meanwhile, HyProMag and the University of Birmingham provided analysis of the extracted magnets focusing on determining the recyclability and market potential, both as a viable feedstock of NdFeB and also as a potential route-to-market.
The analysis showed that the flat screen television sector holds significant promise for recycling, with approximately 85% of the products containing NdFeB. REAP confirmed the quantity of scrap available from this market, the commercial viability, the suitability of material for HPMS, the properties of the magnets in this sector and provides a strong platform to initiate access to the wider loudspeaker market in the future.
Scrap from end of life vehicles showed a relatively low quantity (~5%) of NdFeB containing components, but given the increase in rare earth use in hybrid and electric vehicles, it is clear that the potential for capturing NdFeB from this sector will increase significantly with time.
Despite the differences between the two sectors, the average magnet grade remained fairly consistent. Following extraction and processing, the resulting powders were analysed to confirm the feasibility of using waste from flatscreen televisions as feedstock for recycled magnet making.
Nick Mann, Operations General Manager of HyProMag stated: "HyProMag is very pleased to have successfully completed this groundbreaking project, which has identified a useful and accessible source of end of life magnets that can be collected, extracted and remanufactured on a commercially viable basis. As demand and therefore price of NdFeB magnets continues to rise, the need to capture waste material for recycling becomes imperative for economic as well as environmental reasons. REAP further advances the novel techniques required to recycle rare earth magnets from audio products, which account for around 20% of the NdFeB market each year. HyProMag looks forward to developing these techniques alongside European Metal Recycling with a view to further scale up and commercialisation."
HyProMag's strategy is to establish a recycling facility for NdFeB magnets at Tyseley Energy Park in Birmingham to provide a sustainable solution for the supply of NdFeB magnets and alloy powders for a wide range of markets including, for example, automotive and electronics.
HyProMag is supported by 25% shareholder, Maginito Limited, a subsidiary of AIM/TSXV listed Mkango Resources Ltd, which has the first right to supply primary production, if required for blending with recycled production from HyProMag, as well as product offtake and marketing rights. Mkango's announcement about the REAP project can be viewed here.
William Dawes, Chief Executive of Mkango stated: "This is a significant milestone for HyProMag, University of Birmingham and European Metal Recycling, demonstrating another potential source of both feedstock and route to market for recycled rare earth magnets. Recycling is a key component of Mkango's "mine, refine, recycle" strategy via its strategic interest in HyProMag, and will become an increasingly important part of the rare earth supply chain in the UK, Europe and elsewhere. HyProMag is well positioned to unlock that supply chain with access to the technology, expertise and network of partnerships to make it happen, and Mkango looks forward to supporting the company as it scales up to commercial production."
The REAP project was funded via a grant from the Industrial Strategy Challenge Fund, delivered by UK Research and Innovation.
ENDS
For further media information please contact Ruth Ashton, University of Birmingham Enterprise, email: r.c.ashton@bham.ac.uk.
About the University of Birmingham
The University of Birmingham is ranked amongst the world's top 100 institutions. Its work brings people from across the world to Birmingham, including researchers, teachers and more than 6,500 international students from over 150 countries. University of Birmingham Enterprise helps researchers turn their ideas into new services, products and enterprises that meet real-world needs. We also support innovators and entrepreneurs with mentoring, advice, and training and manage the University's Academic Consultancy Service. Our portfolio of technologies available for licensing can be viewed at https://birmingham.portals.in-part.com/.
About HyProMag
HyProMag's strategy is to establish a recycling facility for NdFeB magnets at Tyseley in Birmingham to provide a sustainable solution for the supply of NdFeB magnets and alloy powders for a wide range of markets including, for example, automotive and electronics. A number of product options are being evaluated including hydrogen decrepitated (HD) demagnetised powders suitable for magnet producers, alloy ingot remelted from HD powders suitable for alloy feed or magnet production, anisotropic alloy powders (HDDR) for bonded magnets and sintered NdFeB magnets as required by the RaRE project for automotive applications.
The founding directors of HyProMag, comprising Professor Emeritus Rex Harris, former Head of the MMG, Professor Allan Walton, current Head of the MMG, and two Honorary Fellows, Dr John Speight and Mr David Kennedy, are leading world experts in the field of rare earth magnetic materials, alloys and hydrogen technology, and have significant industry experience. Following the investment by Maginito, HyProMag appointed William Dawes, a Director of Maginito and Chief Executive Officer of Mkango, to the Board of HyProMag.
For more information, please visit https://hypromag.com
EMR Metal Recycling is a global leader in sustainable materials, with physical operations in the UK, USA, Germany and the Netherlands. Our core business is the recycling of metal and plastics from a range of public, commercial and industrial waste streams. Sources include end-of-life vehicles, consumer products, industry, construction and demolition. Our recycling activities generate around 10 million tonnes of sustainable metals and plastics a year, saving over 10 million tonnes of CO2 compared to using virgin alternatives. As one of the world's foremost waste recycling companies, our vision is to be the global leader in sustainable materials and become carbon neutral by 2040.
For more information, please visit https://.uk.emrgroup.com
About Mkango Resources Ltd
Mkango's corporate strategy is to develop new sustainable primary and secondary sources of neodymium, praseodymium, dysprosium and terbium to supply accelerating demand from electric vehicles, wind turbines and other clean technologies. This integrated Mine, Refine, Recycle strategy differentiates Mkango from its peers, uniquely positioning the Company in the rare earths sector.
For more information, please visit www.mkango.ca
For media enquiries, please contact Tim Blythe, Blytheweigh Financial Public Relations, tel: +44 207 138 3205.