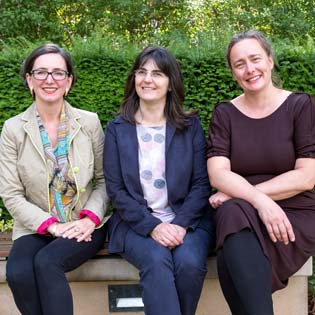 The research project Children Born of War (CHIBOW), co-ordinated by Professor Sabine Lee of the Department of History in partnership with the University of Leipzig, has been awarded this year's Ralf Dahrendorf Prize for European research by the German Federal Ministry of Education and Research (BMBF). It is one of five projects to receive 50,000 euros each.

The Ralf Dahrendorf Prize honours excellent research and supports the communication of scientific results to the public. Every two years, the BMBF awards prizes to researchers participating in the EU framework programme for research who have achieved exceptional success.
Children Born Of War – Past, Present, Future, saw researchers from eleven research institutions in the European Union studied the life courses of children, fathered by foreign soldiers and born to local mothers, who were conceived during and after armed conflicts – a topic about which families, local communities and entire societies, often remain silent. Examples include children of the occupations during and after the Second World War in Germany and Austria, or children conceived through rape during the Bosnian War.
Professor Lee said: At its core, this doctoral research network was as much about progressing our knowledge about the experiences of children born of war as it was about training a generation of international and interdisciplinary researchers as it was about participatory approaches that allowed children born of war themselves to shape the research agenda and the dissemination of new knowledge to their own home communities and beyond. We are excited about this award that will allow us to build on the extensive network of academic and third-sector partners to broaden and deepen this dissemination further.