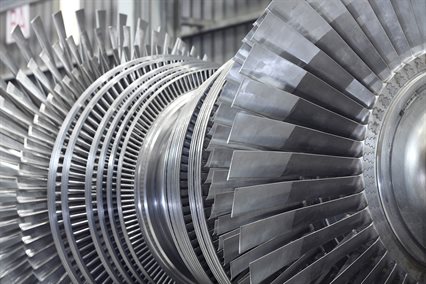 Dr. Elias Tsoutsanis, Head of Research in the University of Birmingham Dubai and Dr Moussa Hamadache, Research Fellow in Mechatronic Systems at the University of Birmingham along with Professor Roger Dixon, Professor of Control Systems Engineering and Director of Research of Birmingham Centre for Railway Research and Education, earned the distinction for their paper, "Real-Time Diagnostic Method of Gas Turbines Operating Under Transient Conditions in Hybrid Power Plants".
The paper details the application of a novel method that can be used for real-time diagnostics of gas turbines that operate in a hybrid power plant arrangement. The authors state in the paper that the primary objective of the research was to optimize the performance behaviour of a gas turbine that works in conjunction with a wind farm. The intermittent nature of renewables imposes several operational challenges to the gas turbines, especially when these are tasked with fulfilling the energy gaps caused by the fluctuation of wind. As a consequence, the useful life of gas turbine components is consumed at a faster rate in comparison with gas turbines operating at base load. Fast and accurate diagnosis of degrading components has the potential to improve and optimize the integration of gas turbines and wind turbines into a hybrid power plant.
To access the full article, please click here.
(L-R) Dr Elias Tsoutsanis, Dr Moussa Hamadache and Professor Roger Dixon