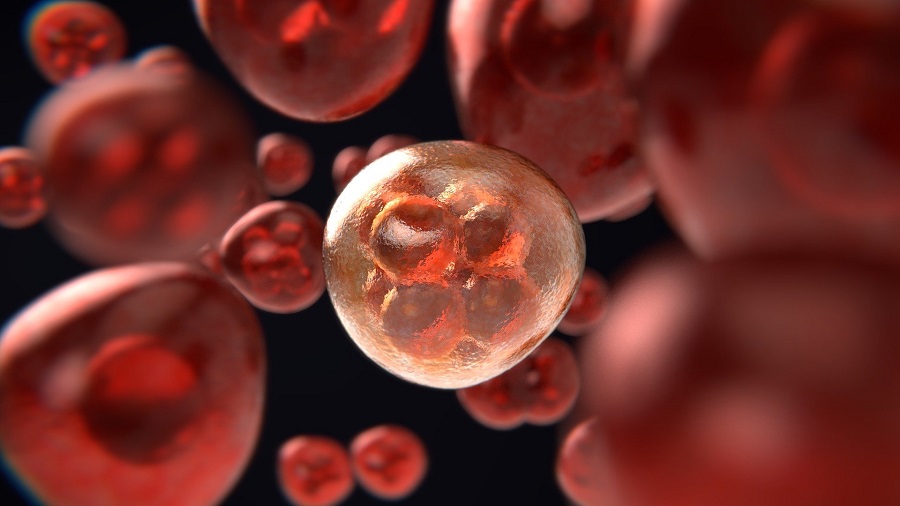 A new Cancer Research UK-funded clinical trial being sponsored by the University of Birmingham has opened for recruitment aiming to investigate the efficacy of a novel treatment for patients affected by a specific type of blood cancer.
PROMise, which is being co-ordinated via the Cure Leukaemia-funded Trials Acceleration Programme (TAP) hub at the University of Birmingham's Cancer Research UK Clinical Trials Unit (CRCTU), will recruit patients aged over 16 who suffer with myelofibrosis (MF).
Over the next two years, 15 NHS centres will recruit MF patients who will be given a novel agent called PLX2853 in addition to the existing standard treatment of ruxolitinib.
Each year in the UK over 300 patients are diagnosed with MF, which is a blood cancer associated with debilitating symptoms including extreme fatigue, pain, weakness and shortness of breath. Around 10-20% of MF patients go on to develop acute myeloid leukaemia (AML) and consequently, a diagnosis of MF has a huge impact on both length and quality of life, with median survival from the time of diagnosis being just two years for patients with high-risk disease.
The only curative therapy for MF is stem cell transplant; however, this is only suitable for a small minority of younger patients who don't present with comorbidities (the effect of all other conditions an individual patient might have - physiological or psychological).
The current NHS standard of care for those unsuitable for stem cell transplant is treatment with ruxolitinib, approved for use in 2011 and currently the only therapy approved with an indication for MF.
Professor Pam Kearns, Director of the University of Birmingham's CRCTU, said: "Whilst ruxolitinib is already in widespread clinical use, many patients do not achieve an adequate response. Significant residual symptoms remain in most patients thus there is a major unmet clinical need and the PROMise trial is addressing an urgent need for improved therapeutic approaches for MF patients."
Chief Investigator, Professor of Haematology at University of Oxford, Adam Mead, said: "The PROMise study is a really exciting study that has just opened in the UK and will be opening across 15 centres. This is introducing a new treatment called PLX2853, in combination with ruxolitinib, for patients with MF. The impact on patients for this combination of treatments, I hope, will be improvement of their symptoms, improvement of their quality of life, without causing them side effects."
PROMise aims to:
Establish the dose of PLX2853, administered in combination with ruxolitinib, that is tolerable
Assess the efficacy of the combination of PLX2853 and ruxolitinib for reduction of symptoms associated with MF
Assess the safety of the combination of PLX2853 and ruxolitinib
Up to 60 patients will take part in PROMise, and Cancer Research UK will provide trial funding, while Plexxicon will provide financial support as well as free of charge investigational product PLX2853.
CEO of Cure Leukaemia James McLaughlin said: "Without Cure Leukaemia's funds, this study would not be currently recruiting patients and giving them access to potentially life-changing treatment. This highlights why this network is so vital and why funds raised for Cure Leukaemia make a direct impact on the lives of the 38,000 people diagnosed with a form of blood cancer in the UK each year."
Michelle Mitchell, Chief Executive of Cancer Research UK said, "Clinical trials like PROMise are essential if we are to find better treatments for rare cancers, especially where the current avenues of treatment are narrow, like with myelofibrosis. We look forward to seeing what these researchers learn over the next two years, and if a more effective and much needed treatment can be found for people with MF."
Patients wishing to take part in this study should speak directly to their consultant.