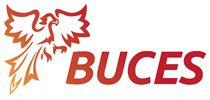 Congratulations on securing your place at the University of Birmingham! We look forward to welcoming you in September. I am writing on behalf of our committee of ten here at the Birmingham University Chemical Engineering Society (BUCES) to introduce ourselves and give you an idea of what you can expect from joining!
BUCES is our society here at the UoB School of Chemical Engineering. We are an incredibly active society who put on a range of social, sporting, industrial and charity events throughout the year. Joining BUCES is a great opportunity to meet people on the course from all years and take a well-deserved break.
After a year of virtual events and cancellations, as a committee we truly want to make up for lost time this coming year! In BUCES tradition we plan to kick off the year with our first social event welcome dinner, where you will be assigned a 'family' including second year 'parents' and have the chance to meet your new course mates! The family scheme is really valuable in helping ease you into university life from an academic and a social sense. Following this in the first semester you can expect to see a charity run and a charity bingo event, as well as our infamous pub golf trip! After the Christmas break there will be a chance to scrub up for our Winter Ball shortly followed by the annual Frank Morton Sports Day! A non-serious sporting event hosted at a different university each year, where chemical engineering students from across the UK and Ireland compete, this is always guaranteed to be a fun day, and we are hoping to add another Birmingham win for this year. Finally, to top it off, an End of Year Trip to another city to celebrate all your hard work, previously we have explored Cardiff and Liverpool.
We will introduce ourselves to you during welcome week, and explain memberships, but until then we recommend joining our BUCES Facebook group and the freshers page to stay in the loop.
Rosie is the leader of the BUCES team. In charge of maintaining the smooth running of the society and its events.
Georgia will support Rosie in her role and fill in when she isn't available. In addition to this, Georgia is responsible for our merch (rumour has it we'll be introducing a bucket hat this year!)
Herself and Beth will be organising the many events in our BUCES social calendar including Pub Golf, Winter Ball, and the End of Year trip!
Due to the many socials we put on throughout the year, we have both Debs and Beth to work together on delivering our socials, to ensure everyone is enjoying themselves!
Priya will introduce you to our Chemical Engineering sports teams and is responsible for the running of our annual Frank Morton Sports Day.
Dalvin has just returned from his industrial placement and will be organising networking events this year to help you make links with companies and employers.
The University is home to students from across the world, Ariana is here to help maintain an integrated environment, and to ensure you feel welcomed and settled in your new home!
Georgia will manage the financial side of the society. She is responsible for managing expenses and minimising costs, in order to make our events possible.
Responsible for organising fundraising events like pub quizzes and bingo, as well as a 10K run in October (message us on social media if you're interested in taking part!)
Xenia is responsible for keeping things organised, and will make sure you're kept up to date with BUCES events on our various social media platforms, so make sure to follow us!
We will also be looking for two freshers to join our team! Elections will take place in the first few weeks, so keep an eye out if you're interested. If you have any questions don't hesitate to email either Xenia or Rosie at XXJ953@student.bham.ac.uk and RXP921@student.bham.ac.uk or drop us a message on Facebook or our Instagram (@buces1946).
To find out more about BUCES visit their society website.
There are 41 student groups in the College of Engineering and Physical Sciences. To learn more about their projects and activities head to the EPS Societies homepage.