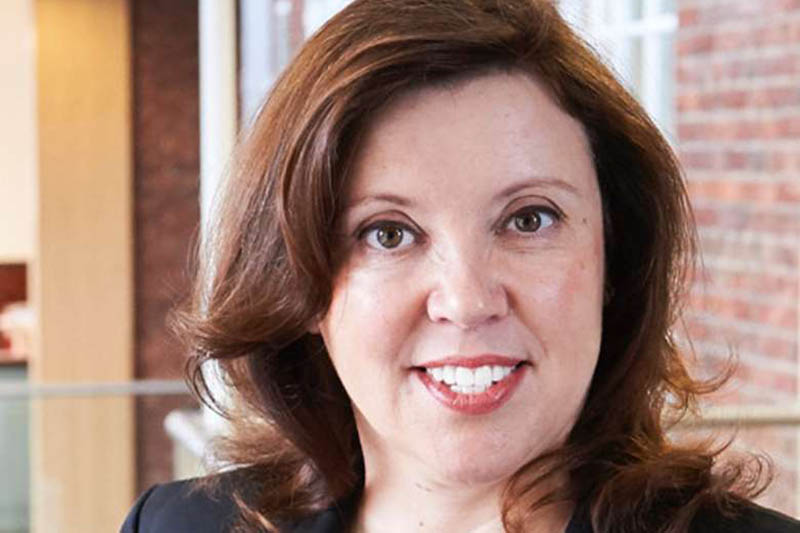 Dame Rachel de Souza, the Children's Commissioner for England will be delivering the Annual Priestly Lecture at the University of Birmingham.
Dame Rachel will be delivering the Priestly Lecture on October 7th to present the findings of her Big Ask Survey where 557,077 children were surveyed making it the largest survey of children in the UK which has presented crucial insights into the lives of children as we recover from the pandemic.
Key findings from the survey highlight how despite the sacrifices they have made; the majority of children say they are happy. Their message is clear: this is not a 'snowflake' generation - it is a heroic generation. Despite all the sacrifices they've made, children told us they want to get back to school, get on, and do well. To have fulfilling careers. To contribute to a better world – a greener world, rooted in fairness of opportunity for everyone.
Dame Rachel will present some of the findings of the survey and set set out her recommendations for support across key areas: families, health and well-being, schools, communities, career pathways and children in care. All of these efforts point us towards the better world this generation want to create.
The report, "The Big Answer" examines how overall, despite the effects of the pandemic children in England are happy, and optimistic, but have specific concerns and worries. Across all groups of children, no matter their ethnicity, deprivation, vulnerability, the top things they care about at the moment are the same: their mental and physical health, things to do in their local area, life at school, progress in education. There was also a significant focus placed on future careers: 69% of 9-17-year olds said having a good job was one of their main priorities.
Commenting on her lecture Dame Rachel said: "It's a great honour to deliver the Priestly Lecture, and do be able to do so at what I think is a critical moment for children in our country. I'm delighted I'll have the chance to demonstrate via the largest survey of children undertaken anywhere, ever, what it is they want to see to transform their futures and leave the problems of the pandemic far behind them."
As Children's Commissioner for England, Dame Rachel promotes and protects the rights of children, standing up for their views and interests and acting as their 'eyes and ears' across government.
Dame Rachel is a nationally recognised educator and advocate for improving the life chances of disadvantaged children. Before her appointment as Children's Commissioner, she led two schools from failing to outstanding, before founding and leading the Inspiration Trust, a family of fourteen schools in East Anglia. The Trust was twice ranked as the nation's top group of comprehensive schools based on pupil progress at GCSE. She was made a Dame in 2014 for services to education.
The Priestly Lecture is organised by the School of Education and named after Sir Raymond Priestley, a former Vice-Chancellor of The University of Birmingham from 1938 to 1952 who was a great supporter of the education of teachers and in 1959 it was decided to name this annual lecture after him.
To register for the lecture please access the link or for further details please contact Nikki Ford, External Partnerships Manager Email Tel: +44 (0) 121 414 4809.
For more information please email Hasan Salim Patel, Communications Manager (Arts, Law and Social Sciences) or call on +44 (0)7966 311 409 or out of hours office number on +44 (0)7580 744943.
The University of Birmingham is ranked amongst the world's top 100 institutions. Its work brings people from across the world to Birmingham, including researchers, teachers and more than 6,500 international students from over 150 countries.
The Priestley Lecture 2021, with Dame Rachel de Souza. Location Lecture Theatre 2 (102), Teaching and Learning Building. Dates Thursday 7 October 2021 (17:30-18:30).