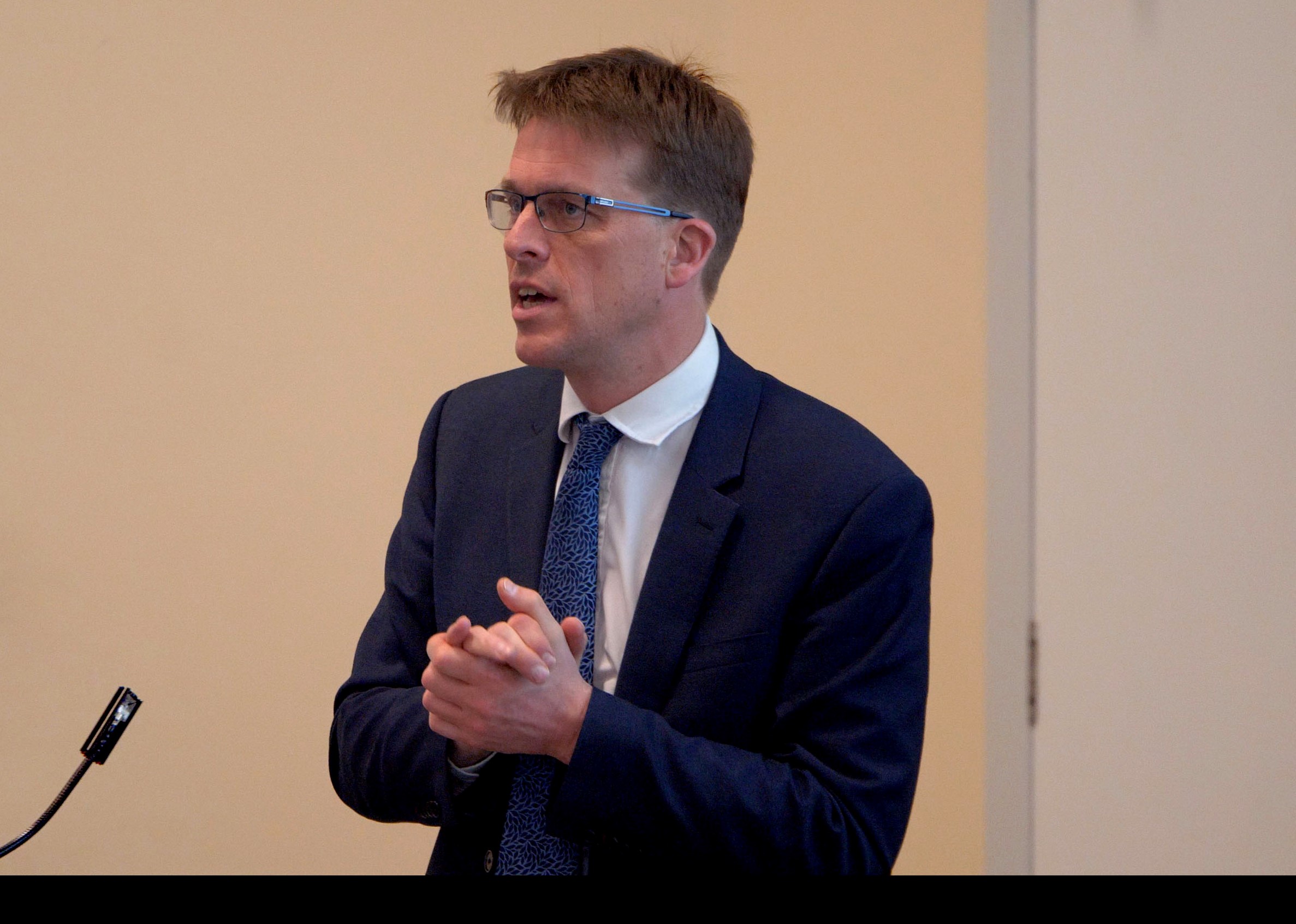 The University of Birmingham is delighted to announce Chris Millward will be joining the School of Education from the Office for Students on 1 January 2022 as Professor of Practice in Education Policy. He joins the University to help drive forward advancements in the study and promotion of inclusive education, with a particular focus on educational transitions across the life course.
The University of Birmingham has played a pioneering role in promoting access to higher education through its 'Pathways to Birmingham' scheme. This new appointment reflects the university's determination to build on this track record, identifying practical ways to reduce inequality of access to, study in and employment beyond higher education. , Working within the University's Educational Leadership Academy, he will work with schools, colleges, employers and local agencies to build practical partnerships for change, as well as drawing on evidence and practice worldwide.
Commenting on his appointment Chris Millward said: "I am delighted to be appointed as Professor of Practice in Education Policy at the University of Birmingham. With its own University comprehensive school and the National College of Advanced Transport Infrastructure, a very wide range of disciplinary interests and international partnerships, and a pivotal role within the ecosystem of the city region, the University of Birmingham provides a terrific platform for advancing understanding of equity and inclusion across the educational life course, and for applying these insights and evidence so they have a real impact on policy and practice. This will be more important than ever as we emerge from the pandemic, given its impact on education and employment in our most disadvantaged communities. I very much look forward to the challenge and opportunities to contribute to the civic nature of this institution."
Chris Millward will be taking up the post in January 2022 as he stands down from the Office for Students (OfS) Director role.
Professor Sir David Eastwood, Vice-Chancellor of the University of Birmingham said: "In his OfS role, Chris has rightly challenged universities to do more to promote fair access. Education is a powerful force for social mobility, but to fully harness this, universities cannot act alone. Through this appointment, we hope to explore further ways in which schools, the FE sector and universities can work together to enhance opportunity and bring the life-changing opportunities of education to all."
The School of Education is delighted that Chris Millward will be joining the University of Birmingham as Professor of Practice in Education Policy. Chris will lend his unique skills and perspective to the University's own efforts to achieve fair access and participation and be a key part of a new initiative in the University to achieve a step-change in equity and inclusion across all phases of education and across the life-course.

Professor Deborah Youdell, Head of the School of Education
Chris Millward is currently Director for Fair Access and Participation (DFAP) at the Office for Students, which is a statutory role responsible for regulating and funding universities to ensure they make progress on equity and inclusion for students who are under-represented in higher education. He was the first in this role in 2018, prior to which had worked for 12 years at the Higher Education Funding Council for England (HEFCE), including as Director of Policy, and for 4 years at the Arts and Humanities Research Council (AHRC) as Head of Research Programmes.
Chris Millward has previously worked at the universities of Warwick, Edinburgh and Durham, and holds degrees from the universities of Warwick and Manchester.
For more information please email Hasan Salim Patel, Communications Manager (Arts, Law and Social Sciences) or call on +44 (0)7966 311 409 or out of hours office number on +44 (0)7580 744943.
The University of Birmingham is ranked amongst the world's top 100 institutions. Its work brings people from across the world to Birmingham, including researchers, teachers and more than 6,500 international students from over 150 countries.