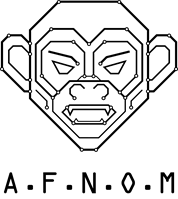 It's been another exciting, although rather unconventional year for AFNOM. We have still been meeting regularly and thanks to moving fully online, we've been able to keep our sessions running through bad weather, holidays and even the pandemic!
AFNOM has continued its tradition of entering Capture the Flag competitions (CTFs). We took part in HackTheBox's University CTF and were delighted to pass through the qualifiers and into the finals where we placed 11th in the world! For both of the 48-hour-long competitions we hacked through the weekend, late into the night, on what felt like one of the longest discord calls ever. We also entered two teams into the pwnEd CTF ran by the hacking club at the University of Edinburgh; we came second and fourth, bringing home prize money for AFNOM to spend on some useful gear and events.
Despite the pandemic, we've tried to maintain our favourite cyber-sessions. We kicked off the year with the Linux Installfest and got lots of first year students setup with the tools to start hacking. As part of that, we put together our own online install guide for future reference. We also made a big deal of our Christmas hacking session! We encouraged everyone to bring winter beverages, mince pies and gifts of home-made hacking challenges for each other to solve. And, for the third time, we built: WhatTheCTF, our very own capture the flag competition for University of Birmingham students. All of the challenges were built by our members.
AFNOM has also introduced some exciting new events that we hope will continue in the future. We've run 'lightning talk' evenings with CSS, encouraging students in the computer science department to give a ten-minute presentation on anything. We had talks ranging from speedrunning, to artificial intelligence and the history of English. They've been great fun to host and attend; it's been wonderful to take a deeper look into the varied and bizarre passions of the people we study with.
Our weekly sessions for quite a few of us have been a constant. We've been able to: get together online, hack fun things, play games and just chat. Our virtual evening socials been a wonderful way to connect with people who might otherwise feel left out. Many of our members have stayed at home, graduated or moved away. Despite the pandemic we have found ways to stay connected. It's been an incredible experience, working to grow our Discord community and create a fun environment for hacking random things.
We'll see you all next year, for hopefully another incredible year!
To find out more about AFNOM visit their society website.
There are 41 student groups in the College of Engineering and Physical Sciences. To learn more about their projects and activities head to the EPS Societies homepage.