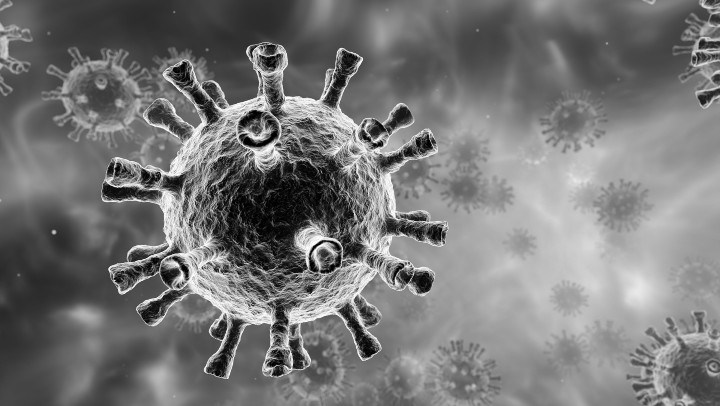 Supercomputing facilities set up to track the spread and evolution of the COVID-19 pandemic have received £1.2M in government funding to expand globally. The grant is part of a major £213M investment by UK Research and Innovation (UKRI) to upgrade the UK's scientific infrastructure.
The new funding will enable the CLIMB COVID-19 project, led by the University of Birmingham and Cardiff University, to carry out significant upgrades to its computational equipment, enabling it to process and store genomic data on a global scale.
CLIMB COVID-19 is a big data project currently supporting the COVID-19 Genomics Consortium (COG-UK), set up to deliver large scale, rapid sequencing of the causes of COVID-19. Partners also include the Universities of Warwick, Swansea, Bath and Leicester, the London School of Hygiene and Tropical Medicine and the Quadram Institute Bioscience.
CLIMB COVID-19 emerged from the CLIMB-BIG-DATA project in March 2020 as a bioinformatics platform providing data analysis pipelines, computing and storage capacity required to analyse the large genome datasets produced by COG-UK. The project has so far sequenced more than 150,000 genomes in the UK.
Bioinformatics and phylogenetics are key steps to making use of genome data to understand better how the virus spreads, and how it is evolving.
The recent global spread of novel variants of concern have demonstrated the value of genomic surveillance as viruses do not respect borders and can move quickly and easily. It is important to track viruses with different biological properties in order to make informed public health interventions, and to understand better the efficacy of drugs and vaccines.
Use of genome sequencing for COVID-19 in many countries has been limited, however. This new funding will enable global genomic data to be stored and processed. It will also enable researchers to extend research to cover other pathogens with pandemic potential as well as tracking other threats such as anti-microbial resistance (AMR).
Nick Loman, Professor of Microbial Genomics and Bioinformatics at the University of Birmingham, said: "This funding will be transformative to pay for additional capacity to permit us to offer our SARS-CoV-2 analysis infrastructure to a global audience.
"We anticipate being able to help support the sequencing efforts of many countries who may have limited computing resources by offering our cloud-based system which can be accessed from anywhere. Researchers can see how genomes from their local population relate to the hundreds of thousands of others collected around the world easily.
"By allowing a global audience to benefit from the new CLIMB resources we can help facilitate equitable data sharing for fighting COVID-19."
Professor Thomas Connor, of the School of Biosciences at Cardiff University, said: "The success of CLIMB-COVID has been built on collaborative endeavour, and we are excited that we will be able to support global collaboration through this new award.
"Within the NHS in the UK we have seen first-hand the considerable benefit of genomics to support the response to COVID-19. This funding will provide a valuable route to share these translational benefits with other public health agencies and healthcare professionals around the world."
Professor Connor added: "SARS-CoV-2 provides a great example of the relevance and power of genomics to track and characterise pathogens in real time. There are many other pathogens which are globally significant, and which would benefit from a global collaborative platform – and we are looking forward to being able to support global genomics efforts for other many of these key pathogens."
Professor Mark Pallen, from the Quadram Institute Bioscience, Norwich, is Principal Investigator for the CLIMB-BIG-DATA project. He said: "It's highly rewarding to see the intellectual and financial investment that has gone into the CLIMB cloud computing project, and its successor CLIMB-BIG-DATA, underpinning such cutting-edge efforts to control infection on the world stage".
The funding is part of UKRI's World Class Labs programme, which has announced awards to 43 medical research institutes across the UK. It is designed to expand and upgrade existing research infrastructure to help UK researchers tackle major challenges such as the COVID-19 research and recovery.
Announcing the funding, Science Minister Amanda Solloway said: "The response from UK scientists and researchers to coronavirus has been nothing short of phenomenal. We need to match this excellence by ensuring scientific facilities are truly world class, so scientists can continue carrying out life-changing research for years to come as we build back better from the pandemic."
For media enquiries please contact Beck Lockwood, Press Office, University of Birmingham, tel: +44 (0)781 3343348.
The University of Birmingham is ranked amongst the world's top 100 institutions. Its work brings people from across the world to Birmingham, including researchers, teachers and more than 6,500 international students from over 150 countries.