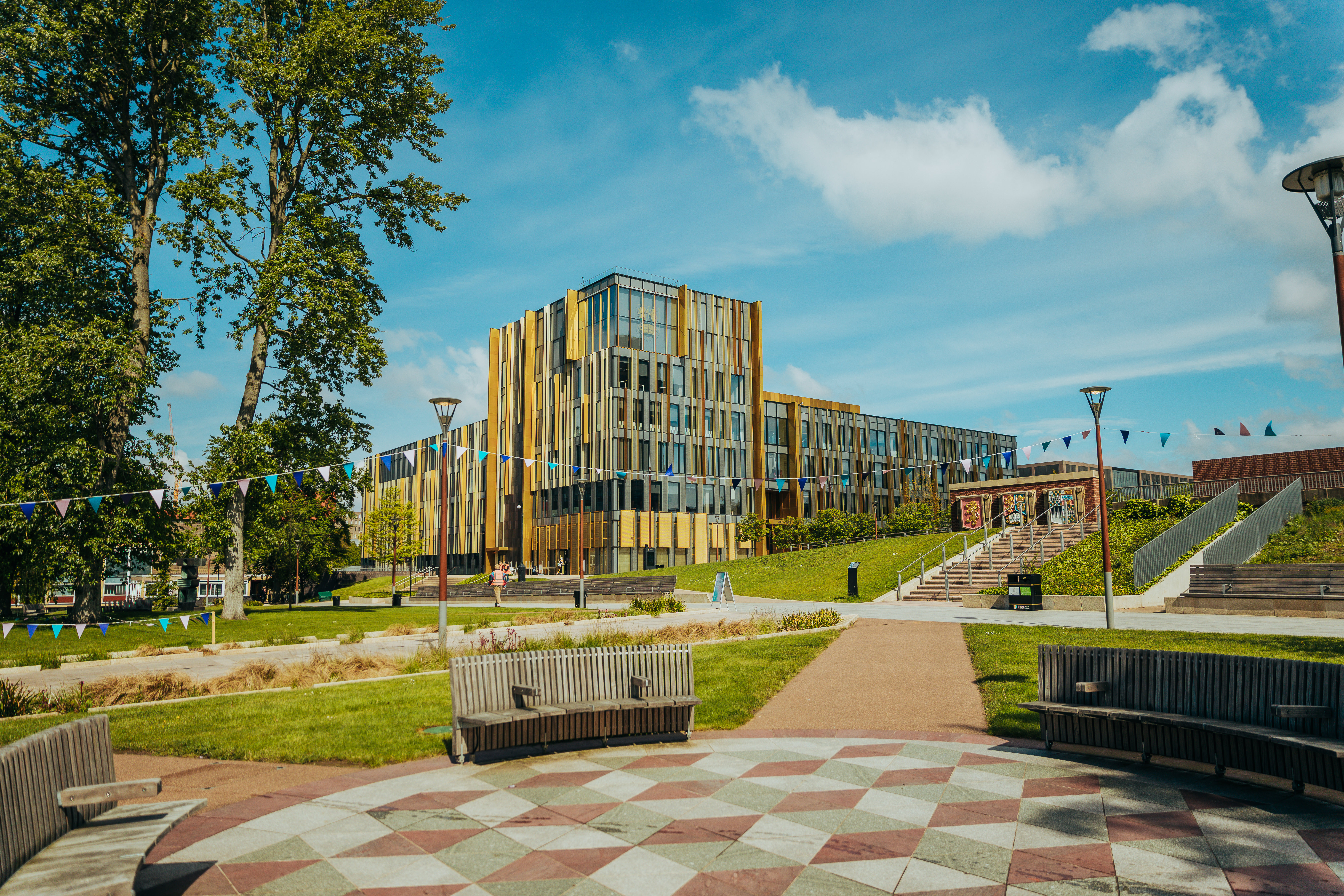 Final year BA Classical Literature and Civilisation student Daisy lives at home and commutes to campus to complete her studies. Here she talks about her experience of being a student commuter.
Written by Daisy Drennan
Hi everyone! In this blog post, I was hoping to share a little bit about what it is like to be a student commuter at the University of Birmingham. One of the biggest advantages of being a commuter at UoB is that the urban campus means it is massively accessible by public transport, on foot, or by car. In fact, the University of Birmingham is the only University campus in the country with its own dedicated train station. This makes commuting to UoB as a student incredibly easy, as well as making the rest of Birmingham accessible too - for example, Birmingham New Street and the city centre, is only two stops away. This means that you can explore the city with a safe and reliable way home at the end of the day.
For the last two years I have been commuting to the University by bus. Being a large city with a population of over a million people, the West Midlands bus service is an extensive and efficient system that myself, and many other students at the University find to be a reliable method of travel to and from campus, and around the city as a whole. With buses coming every 12 or 8 minutes and useful apps tracking the arrivals and departures, it is very easy to schedule your journey.
In my first year at University I worried about being late due to traffic or other inconveniences, but found that planning my commute actually improved my time management skills and gave me a chance to relax and listen to music before the day of school work began. As with the University of Birmingham's train station, the bus is an accessible form of travel for students as there are multiple bus stops around the University campus perimeter, meaning you can travel to whatever area of the campus you need.
I know that one of the biggest anxieties for those starting university is how to make friends, and this can particularly affect students planning to commute as they will not have student accommodation flatmates to get to know. However, I am happy to say that the University of Birmingham goes out of its way to provide its student commuters with chances to break the ice and make friends.
I attended a commuters event during Freshers week where I learned about the resources available to student commuters, gained helpful advice from older students, and got to meet other new student commuters through fun activities. I found this event really useful both in the care the University took to help out its student commuters, and in assuaging some of my anxieties about meeting new people.
In terms of safety, both the train station and bus stops are in well-lit public areas, and are often busy with other commuters, including schoolchildren, families, and pensioners. The staff associated with the public transport systems are kind and helpful, and in the light of the pandemic prioritised the safety of their passengers calmly and clearly.
In my two years of commuting to University I have not felt unsafe, and I think a large part of this is due to the reliability and professionalism of the services, and the fact that many other University of Birmingham students take the same trains and buses at the same time, meaning you are not likely to be alone.
One final advantage to being a student commuter (besides the fact that a bus pass is cheaper than student accommodation) is the beautiful view of the Worcester and Birmingham Canal available to those who choose to take the train.