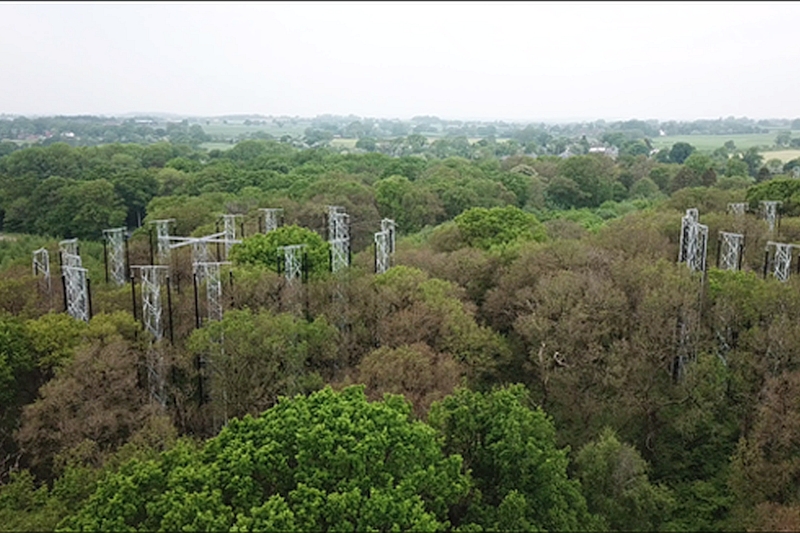 Forestry experts from around the world are gathering at the University of Birmingham to explore whether an obscure phenomenon discovered by Charles Darwin over 150 years ago could provide a new weapon in the global fight against climate change.
In his 1859 book 'On the Origin of Species', Darwin described the phenomenon now known as the 'Darwin Effect', which occurs when a mixture of plants planted together yields more than the average of areas planted with each species individually.
Scientists and policymakers from Australia, Canada, Germany, Italy, Nigeria, Pakistan, Sweden, Switzerland, the UK and USA across the global forestry sector come together on 3 November for a two-day summit to discuss if this little-known effect provides a way to plant new forests that store carbon securely while enhancing biodiversity and increasing the social benefits of the timber supply chain.
Lead conference organiser, Professor Christine Foyer, comments: "Reforestation is a potent tool for climate crisis mitigation, but forests are like complex machines with millions of meshing parts. Poorly-informed tree planting can cause ecological havoc, particularly if there is no commitment to diversity.
"The debate of 'right tree, right place' has been going on for some 80 years, but our conference now adds 'right purpose' to the mix, whilst appreciating that we need a correctly skilled workforce to help establish those trees and then do something with them."
Trees are vital to human health and wellbeing, as well as helping to protect the environment against the negative impact of climate change. Governments across the world have, therefore, initiated ambitious and well-meaning tree-planting policies, but large-scale tree planting may harm the environment, particularly if the wrong species is selected.
The UK government has laid down guidelines for responsible large-scale tree planting, but significant risks remain.
There is no human technology that can compete with forests for take-up of atmospheric carbon dioxide. This conference is a critical step in the path to Net Zero because there are still vital questions about which trees we should plant, where we should plant them, and what to do with them once they've grown.

Professor Rob MacKenzie, founding Director of Birmingham Institute for Forest Research (BIFoR).
Conference delegates will debate new configurations of genetically diverse, mixed, and irregular forests, which promise to maximise carbon capture. Trees in diverse forests access different sources of nutrients, leading to higher yields overall, and are often more resilient to disease.
Sponsored by the JABBS Foundation, the conference will feature a book-length case study of an estate in central England that has used the Darwin Effect and other climate-sensitive measures to capture over 5,000 tonnes of carbon dioxide per year, making it quite possibly the most carbon-negative land in the UK.