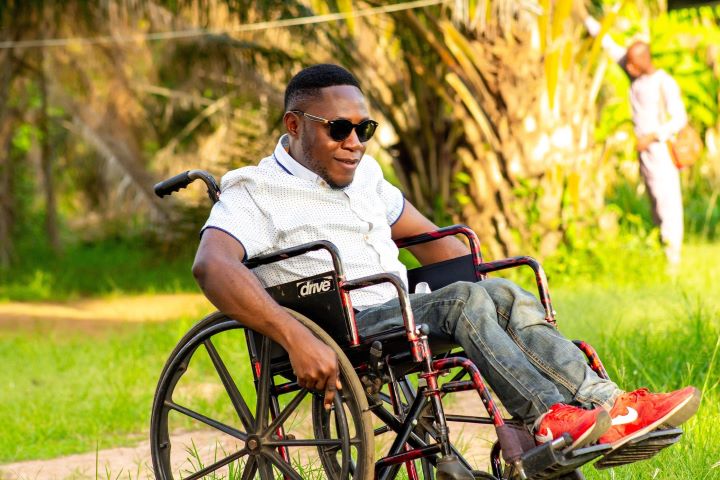 Disabled people across the Global South have faced significant discrimination during the COVID-19 pandemic, leaving them at greater risk of life-threatening abuse, violence and mental health problems, according to a new study.
They encountered major barriers across all sectors of society in Low- and Middle-Income Countries (LMICs): deprioritised in healthcare; excluded from education; facing significant poverty due to unemployment; and experiencing significant abuse and violence both in community and institutions.
University of Birmingham researchers Vera Kubenz and Dina Kiwan have published the study as part of the GCRF Network+ Disability Under Siege project, focusing on health, education, economy and community. Their key findings include:
Lack of protection from COVID-19, including lack of access to hygiene and Personal Protective Equipment (PPE).

Disrupted mental health services with a big rise in suicides and PTSD symptoms, made worse for disabled people by isolation, poverty and fear of COVID-19.
Lack of protection from COVID-19, including lack of access to hygiene and Personal Protective Equipment (PPE).
Disabled children and caregivers facing barriers to learning at home, including lack of knowledge and time among parents, along with poor access to technology.
Significant risk of many disabled children not returning to schools, with those who do facing attainment gaps and further access barriers.
Sharp increases in poverty, with hunger potentially a bigger threat than COVID-19.
Disabled people in informal or insecure work are particularly hard hit with remote working not an option.
Neglect and human rights violations in institutions increased risk of infection and death.
Sharp increase in abuse - especially against disabled women and girls - including domestic and caregiver violence, police violence, and increased discrimination.
Research Fellow Vera Kubenz commented: "We found significant discrimination faced by disabled people across all sectors of society - deprioritised in healthcare, excluded from education, facing poverty and experiencing abuse and violence. For many, these exclusions have been just as life-threatening as COVID-19.
"Where governments have acted to limit the pandemic's impact, disabled people have been excluded from plans. There is also a worrying lack of data on how disabled people have been affected – meaning policymakers cannot assess the impact and take mitigating action."
In order to address disabled people's oppression under COVID-19 and create a disability-inclusive recovery, the report authors make five key recommendations:
Ongoing campaigns to de-stigmatise and de-medicalise disability;
Engagement of disabled people in research, consultancy and planning processes into a disability-inclusive recovery;
Further research into the long-term effects of COVID-19, vaccination processes and social protection available to disabled people;
Mapping of data collected on disability COVID-19; and
Further research into links between different parts of society and building long-term sustainable systems to help disabled people.
In writing the report, the researchers examined 113 texts. These consisted of 67 reports from non-governmental Organisations, UN agencies, governments and Disabled People's Organisations plus 46 academic research papers, including 14 on the impact of previous disasters and pandemic on disabled people.
For more information, please contact Tony Moran, International Communications Manager, University of Birmingham on +44 (0)782 783 2312. For out-of-hours enquiries, please call +44 (0) 7789 921 165.
The University of Birmingham is ranked amongst the world's top 100 institutions, its work brings people from across the world to Birmingham, including researchers and teachers and more than 6,500 international students from over 150 countries.
'The impact of the COVID-19 pandemic on disabled people in Low- and Middle-Income Countries: A literature review' - Vera Kubenz and Dina Kiwan is available to download.