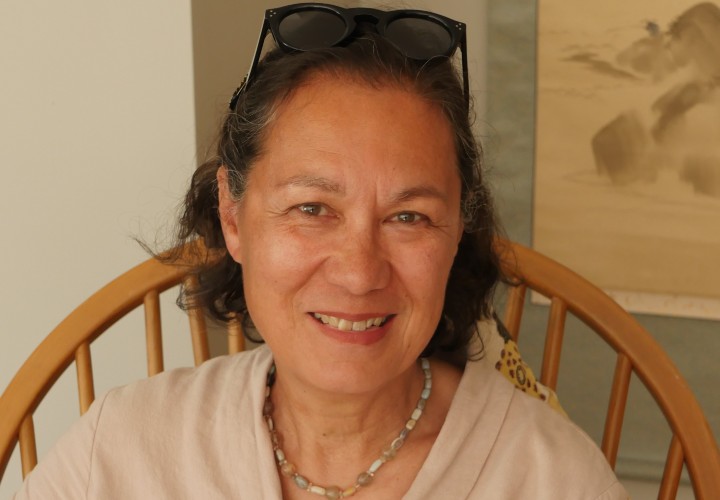 One of the University's leading scientists, Professor Vernonica (Noni) Franklin-Tong has been elected a Fellow of the Royal Society.
Professor Franklin-Tong, a plant scientist, was recognised for her pioneering work on self-incompatibility in plants – the mechanism which prevents plants from inbreeding. Using the common field poppy as a model system, she has identified novel mechanisms pivotal to regulation of cell growth and programmed cell death in plants.
She joins more than 60 outstanding scientists from around the globe who have been elected to the Royal Society this year as Fellows and Foreign Members.
Announcing the new appointments, Sir Adrian Smith, President of the Royal Society, said: "The global pandemic has demonstrated the continuing importance of scientific thinking and collaboration across borders. Each Fellow and Foreign Member bring their area of scientific expertise to the Royal Society and when combined, this expertise supports the use of science for the benefit of humanity.
"Our new Fellows and Foreign Members are all at the forefronts of their fields from molecular genetics and cancer research to tropical open ecosystems and radar technology. It is an absolute pleasure and honour to have them join us."
Professor Franklin-Tong said: "I am absolutely delighted to be elected as a Fellow of The Royal Society. It's a huge honour to have this recognition and to join this prestigious group of scientists. I'm indebted to the contribution of my team of researchers over the years.
"As a female professor of mixed ethnicity, I am especially proud of this achievement. I hope it inspires others to reach for the seemingly impossible."
Dr Neil Hotchin, Head of the School of Biosciences, said: "Noni is an outstanding plant biologist and her election to the Royal Society is a well-deserved recognition of her truly ground-breaking work on self-incompatibility in plants which has resulted in multiple high impact papers in journals such as Science and Nature."
For media enquiries please contact Beck Lockwood, Press Office, University of Birmingham, tel: +44 (0)781 3343348.
The University of Birmingham is ranked amongst the world's top 100 institutions. Its work brings people from across the world to Birmingham, including researchers, teachers and more than 6,500 international students from over 150 countries.